Your questions answered!


Read the answers to the most commonly asked Neopets questions this week in the Editorial section. Each week the most popular questions will be answered by one of the creators of Neopets, so keep checking back to stay updated.


---
Quote of the Week
The next day... Asilvani woke up to find out she was the only one in the hotel room. "Jimbigy and Haunter must've gotten a head start..." she mumbled. Surely Jimbigy's headed to, or is already at Edna's Tower. I hope Haunter's keeping a close eye on her. Getting out of bed, she got ready to go out and explore. I wonder how those two are doing. Maybe I'll stop by Edna's Tower...
---
| | |
| --- | --- |
| I am the Library Faerie, owner and operator of the beloved Crossword Puzzle and Faerieland Bookshop! I'm here today to put aside my yearning for books and give you my top 10 pairs of glasses and why I chose them. Ah glasses, the windows to our eyes. They don't just help us better our vision but also give us a unique look and style. The kind of glasses you wear can show the kind of person you are. In example, wearing big bold glasses might say you're a serious intellect ready to learn. While a pair with a big nose and mustache might say you are comical and not taken very serious. | You came back, I knew you would. After all, you realize true art when you see it, even if it might be buried beneath the disorganized thought of the unworthy. Prior to this, I, Fabio Von Smhoobenduffle, introduced you to a sophisticated summary of undead summoning. I defined terms for the simple-minded, and explained techniques in an elaborate, prose-filled manner. Unfortunately, my time to share the quill has come. The rabble has appeared. Without further ado, I introduce you to the interview section of this article. I do hope you ravish in the quality of my work. |
Making the Most out of Masks




In 2012 Saskia the cybunny opened her mask cart during the Haunted Faire event. Saskia's mission was to create the ultimate mask, and thus required helpers to try the masks out. Her side event became known as the Masks of Dread. During the event users could stop by her cart daily to pick up a wearable mask and do a quest for Saskia to earn a prize. There were five regular masks and an additional "ultimate" mask that was made by combining the previously awarded masks together. In 2013 Saskia showed up again at the Haunted Faire with five more masks for users to obtain and another ultimate mask.
---
Other Stories
"The Unsung Sous" by littlebugcity
The last thing I remember before my entire world crumbled was being in the throne room of King Kelpbeard. I had just completed another successful royal dinner. A delectable five course meal, composed of Ocean Salad Delight, Fresh Oysters, Kelp Gazpacho, Filet of Beef, Octopi Souffle. Made complete with a complimentary cocktail, no less! (Aged Tchea Juice, as I recall. And I do. I can recall in, amazing detail, every meal cooked in those castle kitchens.) The King himself had called me in to personally thank me for such a marvelous meal. Beaming with pride I went to return to the kitchens when a Lady of the Court begged for my gazpacho recipe. It is quite amazing, if I do say so myself. That's when the throne room doors burst open with a loud "BANG!". I'll never forget what happened next. In walks a tiny, skeletal terror known as Dread. A ruthless pirate with a nasty reputation. He demanded payment for protection. The King kindly refused, attempting to explain our meager harvest, but it fell on deaf ears. Dread cursed Maraqua and all who lived there before he stormed out of the castle. It was so quiet you could hear a sea shell drop. No one dared to say a word and avoided one another's gaze. King Kelpbeard shook his head and his pallor changed to a sickly grey. My mind racing, I dropped my head and hurried for the kitchens wanting desperately to be with the dirty dishes. To be in my comfort zone. To focus on anything else than what had just transpired. The rest of the kitchen staff joked heartily and shared what was left of the Aged Tchea Juice. Completely innocent and unaware of what was to come. And what was to come? I knew Dread was bad news, but what did that mean for Maraqua? What did that mean for the only place I've ever called lived?
"Welcome to the Club" by kittyz_all_the_way
"Arghhh!!" a tiny roar sounded through the open space of little Gooblah's neohome. *Swish, swish* was the sound of the toy pirate sword as he swung it through the air, playfully lunging it at his mother as she stood at the hover stove. The tip of the sword poked her in the back of the thigh, and she turned to swat little Gooblah away. "Stop it!" she laughed, "I'm making dinner." "Dinner?" Gooblah let the tip of the toy sword tilt down toward the floor, as he grinned, wide, showing all his teeth. "Meat?" he dropped the toy sword to jump up, trying to peek at what his mother was cooking on the hover stove. Suddenly his jump seemed to grow, and Gooblah could see over the stove, and then he was at the same level as his mother. His father's deep voice rumbled behind him, as he curled his tail around his son, keeping him lifted in the air, "Of course! What else do us Grarrls eat?" Gooblah giggled, and then the three of them all looked at each other as they said one word in unison, "Everything." Gooblah's father set him down, and Gooblah ran to grab his toy sword before running off to the kitchen table to take a seat, anxiously waiting for his mother to place dinner before him. He was starving! But granted... he was *always* starving. "Is there a reason we have to use such a tyrannian stove?" he heard his mother as his father. "The day we can keep our tails from breaking things is the day we'll get that delicate bubble stove you so desperately want. Promise."
"Going Bananas" by 77thbigby
"Well, I think we've been out here long enough," Nigel said to Einstein. In agreement, the red Blumaroo and Geeky Geb turned their backs on the perfectly nice day and entered their Neohome. They stepped into chaos, in stark contrast of the nice day outside. For a horrifying moment, Nigel thought they had been robbed. He heard noise coming from the kitchen and began to head in that direction when his brother, Drew burst out, bouncing and twirling. The strange thing was that the yellow Blumaroo was holding bananas. Then, Drew began to sing at the top of his lungs. "Bananas, bananas, I love you. Yes, I do. I love bananas, sweet and true." The yellow Blum broke off and began humming. Spotting his brother, he bounced on his tail and shoved the bundle of bananas that he held in Nigel's face. "Nigel, isn't it wonderful? Bananas!" Drew said, sounding crazed. "Yeah, right. Wonderful," Nigel said, nodding quickly and speaking as he would to a child. Delighted, Drew bounced away, hugging the yellow fruit to him. Nigel was dumbfounded. "More like he's going bananas," Nigel said to Einstein. The red Blumaroo pushed his black framed glasses back up the bridge of his nose. He began to clean up, talking to Einstein as he worked. He was trying to make sense of it all. "Drew isn't the brightest crayon in the box but he isn't crazy. Well, at least, I thought he wasn't crazy. Why bananas? He was just fine this morning. He was the one that told us to go outside for some fresh air and to enjoy nature. Look what came of that! My brother has taken complete leave of his senses."
---
Search the Neopian Times


---
Great stories!
---------
Battledome Warrior
As Starmi begins his adventures in the battledome, he tries to convince his friends that he's the best there ever was.

by cammy45341
---------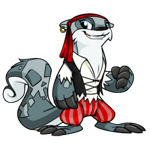 Chasing Treasure: Part Four
As Sam said, the wreck was old. The rot-blackened wood of the hull was riddled with damaged and missing sections, and those that remained were almost more barnacle and seaweed than wood.

by aethelar
---------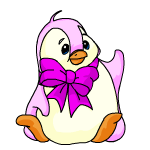 Usuki Singing Stars #36: Sparkles' Dancing Shoes
Miss Stryke blew her whistle. "It's one two three, one two three!" the yellow Kau barked at her students. "This is the Brightvalian waltz, not square dancing!" The students groaned. Everyone was paired with a dance partner and most of them were struggling to dance. Sparkles was confused as she attempted to lead her partner.

by downrightdude
---------
---------
---