Your questions answered!


Read the answers to the most commonly asked Neopets questions this week in the Editorial section. Each week the most popular questions will be answered by one of the creators of Neopets, so keep checking back to stay updated.


---
Quote of the Week
The sound of shuffling wings. The sound of a long gown rustling against the floor. "Why do you ask, dear sister?" Another hum. "Well, there's something I need from there. I can feel it. It's... a threat to my plans." Pause. "You don't suppose there are any... let's say malleable people over in that flyspeck of a town that I can 'borrow' to fetch me this item, would you?"
---
| | |
| --- | --- |
| Fyora Day, contrary to popular belief, is not Fyora's birthday but rather an anniversary to her official coronation. Although literally a day honoring Queen Fyora, it is also symbolically a day of kindness where one takes a moment to learn from Fyora's character. Often celebrated around all of Neopia, Faerieland is always the place to be for those wishing to attend a grand festival. Such an event takes a ton of planning, much of it without Queen Fyora's involvement. | The Bakery, Neopia Central – Have you ever hungered for a delicious baked good after sipping on your favorite coffee or tea from the Coffee Cave? Have you ever wandered Roo Island and thought, "A baked good would taste great with this steaming beverage." I, Jadriar, most certainly have thought such questions. My journey for a delectable delight thus began in the shopping hub of Neopia with The Bakery. |
Funniest Themed Accounts Ever!




I have to admit, I've always harbored an obsession with creating a humorous, themed account! I think it would be hilarious to have 3 Chias paired with a Lupe, for instance. (Lupes are known for their ravenous appetite for Chia flesh.) I also think it would be hilarious to pair a Carrot Chia with a Cybunny on another account. The Carrot could be named "Cybunny_Bait," and the Cybunny could be named "Ravenous_Bunny." The possibilities are endless!
---
Other Stories
"Queen Fyora: The Faeriest of them All" by xindyx
As Fyora Day looms closer, and pets around Neopia are struggling to think of ways to honour their Faerie Queen, Zladie sits with her Floating Tooth Faerie Doll, squabbling over how to best celebrate their violet monarch. The disagreements are slight, yet also sincere. The doll has some questionable ideas, such as to present the Queen with a Faerie Toothbrush. Her main incentive here is to ensure that Fyora receives the utmost dental care and retains her exceedingly good looks, however, Zladie objects. "Do you assume the Queen does not groom herself enough?!" A short time before, upon hearing this suggestion, Zladie would have willingly complied. However, this time, she resolved to find something different; something that would make Fyora not only appreciate her role as Faerie Queen, but also those around Neopia who worshipped and respected her. Not that she doesn't do this anyway - Fyora is said to be one of Neopia's most humble rulers, a benevolent being whose actions are fair and honourable, yet she often bravely shows the ability to display her wrath towards those who attempt to dishonour her land. Her care for Neopia and its inhabitants goes above and beyond expectation. Zladie therefore wanted to think of something that would show her admiration of the Queen's actions, instead of her looks.
"Super Secret Club: The Cup Card Calamity" by xpninja
In the garden of number forty eight, Rainbow Lane, Neopia Central, stands a tree house. But this is not just any treehouse. This treehouse is the headquarters of the Super Secret Club. It's Super (of course) and Secret (naturally) and the Club risk their lives on difficult, dangerous missions, like retrieving the ball that fell into Mrs-Jenkins-Next-Door's garden, and taming the wild Warf that somehow managed to crawl through the hedge. There's no mission too big, no task too terrifying. They will work tirelessly to ensure that justice prevails in the garden. Until nap time, that is. Late spring is a special time in Neopia Central. A time that creeps up ever so slowly, like a thief in the night. It begins with whisperings on playgrounds, streets, in parks and offices. Out come the cards, hastily swapped beneath desks, and surreptitiously purchased beneath shop counters. Neovision re-runs slip into the schedule, mixed in with past interviews, highlights reels. Shops hold sales on last year's merchandise. And then, when it can't wait any longer, Neopia explodes. Posters are tacked on every wall. Bunting bearing the colours of eighteen teams is draped overhead. Stalls selling action figures, child-sized equipment, and colourful kits pop up on every street corner.P>
"Wayfarer Finds a Friend" by _lilbitsane_
Wayfarer snorted softly as she was shaken out of sleep. "Come on, Wayfarer, I've got a surprise for you," whispered Faeraday urgently. The little blue Flowper petpet rubbed her eyes and squinted at the clock. She opened her eyes wider and stared. It was 2:42 am! She fought the urge to lay back down as Faeraday spoke again. "I'll explain while we walk, you have 3 minutes to get moving." She walked briskly out through the open door, leaving Wayfarer by herself. Gosh, she could be so bossy sometimes, thought Wayfarer. She loved her owner, though. Faeraday was a beautiful Kyrii princess who lived locked in the top of a tower. Wayfarer was pretty much her only friend in that high, chilly place. Her father had put Faeraday in the tower with the thought that she would quit sneaking out, but it didn't stop her, she always found a way. They had been on many adventures together. Once, they climbed out the window in the middle of the night. Wayfarer almost fell, but Faeraday was there to steady her. They snuck out into the woods and met some tree-elves who happily played them songs until the wee hours of the morning. Wayfarer glanced at the window, and was happy to notice there were no sheets hanging there this time. She must have found another way out.
---
Search the Neopian Times


---
Great stories!
---------
Super Secret Club: The Cup Card Calamity
Late spring is a special time in Neopia Central. A time that creeps up ever so slowly, like a thief in the night. It begins with whisperings on playgrounds, streets, in parks and offices. Out come the cards, hastily swapped beneath desks, and surreptitiously purchased beneath shop counters. And then, when it can't wait any longer, Neopia explodes.

by xpninja
---------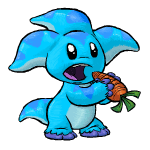 Wayfarer Finds a Friend
Wayfarer snorted softly as she was shaken out of sleep. "Come on, Wayfarer, I've got a surprise for you," whispered Faeraday urgently. The little blue Flowper petpet rubbed her eyes and squinted at the clock. She opened her eyes wider and stared. It was 2:42 am!

by _lilbitsane_
---------
---------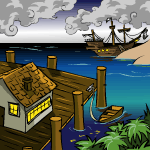 The Vine of Destiny: Book 1, The Apprentice Pirates: Part Three
Meridell came into sight several days later, and the two crews gathered on the deck of the Black Pawkeet as they prepared to pull into port. "All right everyone, we'll stay in port a day or two this time to rest and restock." Garin told his friends, "Get whatever you can, whether we actually need it or not, and keep your eyes peeled for a girl who looks like she might want a fresh start."

by teamchao466
---------
---