Your questions answered!


Read the answers to the most commonly asked Neopets questions this week in the Editorial section. Each week the most popular questions will be answered by one of the creators of Neopets, so keep checking back to stay updated.


---
Quote of the Week
In the following weeks, JayJay and Lili settled in well aboard the Black Pawkeet. Garin and Jacques treated them both as apprentices and members of their crew. They had also used a number of crates from the hold to section off an area of the crew's quarters for the two girls, in order to give them some privacy. JayJay and Garin continued to bicker often, but it had turned more into friendly banter than actual annoyance.
---
| | |
| --- | --- |
| Who doesn't love petpets? Those little critters will keep your Neopet active, alert, and responsible. They come in all species and colors, and lots of people think that the most beautiful ones are the most expensive. That's not entirely true, for some of the cutest and most adorable petpets can be also the cheapest. | Pet traders make me smile. I think their struggles to trade for their favorite pets is charming and cute, and I have a lot of favorite pet traders! Pet traders are all so unique, motivated and enthusiastic, and they inspire me every day! That said, I thought I'd write a quiz all about pet traders! What kind of pet trader are YOU? Complete the following quiz, and find out! |
A Field Trip with the Grooming Parlour Shopkeeper




I'm Kuszemi, and I'm here today in Neopia Central to pick up the Grooming Parlour Shopkeeper. We've been acquainted for quite some time now, and she's been doing a roaring business, so I suggested that she expand into some of the other markets, such as Krawk Island, maybe. (coughs shiftily)
---
Other Stories
"The Flight of the Court Dancer" by drifbilim
The roar of those calling for her blood as she fled through the castle gates was deafening. She ran blindly through the Castletown, hiking up her skirts and hoping to Lord Kass that there would be no town guard to bar her way. It felt like not very long at all before her breath would not come, before she was standing alone and quiet on the dirt road path she'd came from. She couldn't stop the shake of her shoulders, and the humiliation and terror burning in her ears. Her mother, much less Lord Kass, would not be pleased with her failure. She had bought their army precious time to march across Meridell fields unchecked, but how long would it take for Meridell to undone all of that? How long until her dance's work was undone? A fornight? Perhaps even less? She shook her head as she lumbered off the path, towards the forest. No, the Darigan army was strong. Meridell stood not a chance against them with Lord Kass at the helm, along with her mother. They would succeed. They had to. She stared up at the tiny splotch of land floating in the distance, the Darigan army looked smaller than Petpetpets as they surged towards Meridell castle, bigger than them all, bigger than the Citadel. She turned away, ignoring the shudder of her heart and the dread in her bones as she marched into the dark forest.
"The Tale of the Missing Tail" by _brainchild_
Alshena the Plushie Aisha held back tears as the other Neopets pointed and laughed at her. They were ridiculing her for a feature (or lack thereof) that she couldn't help. The poor little kitty had been born without a tail. She cowered in shame as the bullies continued to make fun of her. She trembled as they gloated and laughed. However, then her sister Stepholla came to the rescue. "Knock it off!" exclaimed Steph. "That's so mean! How would you like it if someone did that to you?! Get some manners!" Then she turned to Alshena. "C'mon, Ally, let's go." Ally sauntered away, the weight of sorrow in her steps. She wished that the other Neopets would treat her the way they wanted to be treated. "Don't listen to them," Steph reassured her sister. "Not every Neopet is nice. Ignore the mean ones— there will always be some bullies." "Okay," frowned Ally. "I wish they'd stop. It's not my fault that I don't have a tail." "I know. Make the best of it." Later that day, Ally walked outside and saw her other sister Influir handing out invitations to a posh party. "It's going to be the best birthday ever!" she gushed. "There will be a live performance from the Hikalakas! Also, there will be tons of tasty food. Being a rich girl, I can afford to buy whatever I want!" The other Neopets rolled their eyes. "We know," one of them grumbled. "Exactly! My luxurious royal color wasn't cheap. Anyway, this party will be a sweet escape from your troubles! It will be soooooo much fun! I hope to see all of you there!" Then she strode away.
"Kaddy" by she_chose_love
Lily was a ten year old Ixi who dreamed of becoming a Lost Desert explorer one day. She loved being in nature and exploring new places. Anytime Lily was outside, she was always pretending to be an explorer on some crazy adventure. It was a Saturday morning in the middle of July. The sun was shining, birds were chirping and the sky was a crystal clear blue, there was not a cloud in sight. On this perfect summer morning, Lily was awake at the crack of dawn and ready to have an adventure of her own. "Mom, I am going to play in the backyard now," called Lily as she ran down the hallway towards the front door. "Have fun sweetie," replied her mother. Lily pretended she was exploring a jungle as she went through the trees and bushes in the backyard. She was searching for the ruler of the jungles lost crown when suddenly she heard a voice. "Roar! I am a tiger and I eat Ixi explorers for breakfast!" Said the mysterious voice. "Tom, I know that's you," Laughed Lily as her friend Tom emerged from behind a tree. "Want to help me find the ruler of the jungles lost crown?" "Oh man, you were supposed to be scared!" Replied Tom. "Explorers don't get scared!" Said Lily, "come on, let's go deep into the jungle," Tom and Lily, went deep into the jungle trying hard to find the crown.
---
Search the Neopian Times


---
Great stories!
---------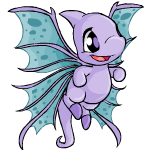 Usuki Singing Stars Special: An Interview with Snaw
Patricia: Hello and welcome to this week's segment of [Fabulous Neopians More Important than You!]. I'm your faerie Shoyru host: Patricia, from the Usuki Singing Stars series! And today, I'll be interviewing an NT star who has just struck one hundred submissions

by downrightdude
---------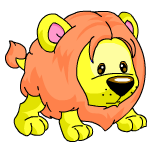 Cordilion's Big Adventure: Part Three
Now mid-afternoon, the musicians began to arrive for their pre-concert practice. Drums, guitars, pianos, flutes and even a triangle were all on the stage. Niv was among them, playing every instrument with ease. Cordie was amazed by it all. He liked these Neopets he had met.

by 77thbigby
---------
---------
---------
---