Your questions answered!


Read the answers to the most commonly asked Neopets questions this week in the Editorial section. Each week the most popular questions will be answered by one of the creators of Neopets, so keep checking back to stay updated.


---
Quote of the Week
It had been a long trip to Altador. The pair had walked through the desert surrounding Sakhmet, and through a mountain range on a path few knew about, but finally the great land became visible. King Altador was right. The water levels were rising - and fast. In a couple days, Amira guessed, it would reach the main city. It certainly was an emergency situation.
---
| | |
| --- | --- |
| Inspired, I thought it would be cool to collect a list of Neopian quirks that are unique to the players on this site and no other. Plus, I love having an excuse to talk on the Neoboards. It's my favorite form of entertainment on here! I headed to the Neoboards and asked the players: "What are your quirks on Neopets, quirks that are unique to this site?" I got many interesting replies! | Plumpy was given out by the Advent Calendar. Well, Plumpy is actually a very cute petpet but not everything is as good as it seems. He definitively has a *few* terrible addictions so you have to be sure you can handle them. Should you get rid of your Plumpy as soon as possible? Maybe, that's always a possibility. But first, why don't you take a moment to read through the entire article and then you can make a decision. |
Top Ten Places Punchbag Sid Could Be Hiding




We haven't seen Punchbag Sid enter the Battledome since Y14. Meanwhile, his brother Bob happily shows up to work every day. Where in Neopia could Sid have been hiding for so long? Here are the 10 most likely places Sid has been.
---
Other Stories
"Pocket Change" by airickuh
Thanks for coming in to discuss this," Grimilix said to his employees, Castrix and Novix. "No problem, boss," Castrix replied. "You're in charge, after all." "That's true. Well, the Space Station management has given us a job, and I think you two would be well-equipped to handle it... and since you're the only pair of workers not busy this week, that works out nicely." Novix said, "Well, let's hear it." "They want to put a lever into the wall of the Supply Deck." "Okay..." Castrix was silent for a moment. "A lever for what?" "Well, it's a weird request. They say they want a mechanical hand to come out when someone pulls the lever, and take Neopoints from the person who pulled it." "Uh... what?" "Yeah, like I said, it's weird. A way to make some money, I guess... Though it seems more like something Dr. Sloth would do. Oh well, we just do what we're told, right?" "Right. Well, we'll find the supplies and get to work." "All right. Thanks, you two," Grimilix dismissed. Castrix and Novix made their way down to the Supply Deck, where they could find... supplies. (Funny how that works.)
"The Auction" by sacados
"Sold!" The Scorchio auctioneer exclaimed. "The Vo Codestone goes to the purple Blumaroo in the second row for 5,500 Neopoints!" Serena watched as the enthusiastic Blumaroo bounced up to the auctioneer to claim her prize. Serena the Shoyru nervously clutched her bag. It contained exactly 12,000 Neopoints—her entire summer savings. It was the last day of vacation and she had come to the Auction House with her best friend, Callie, in hopes of buying something new and exciting. But the sun was sinking lower in the sky, the crowds around the Auction House were starting to thin out, and Serena had not spent any of her Neopoints yet. "What are you waiting for?" Callie asked her. Callie's backpack was stuffed full of items that she had won throughout the day. It seemed like she had gotten all of the best deals: three plushies, two bracelets, and even a rare negg, all for less than 10,000 Neopoints. Callie seemed to be exceptionally talented at bidding on auctions, winning them all without a struggle.
"The Extravagance of Life" by xyimba
"Perfect," King Jazan remarked, observing the object from top to bottom. "It's magnificent." "Well, I do what I can," Adrian the Tonu said proudly. "But it satisfies you?" "Very much so. This should bring wonderful income to the city of Qasala." They spoke of Adrian's masterpiece, handcrafted by him and funded by the king: the Wheel of Extravagance. Created from exquisite gold and bronze, it was designed as a tourist attraction for the city. A Neopian could pay one hundred thousand Neopoints to spin the wheel, and depending on where it landed, they won a prize. "And you made sure to make the right parts heavier?" Jazan questioned. "Yes, and I spun it one hundred times to check it. Eighty spins were profitable for Qasala. The odds of the spinner winning are just good enough that people will keep coming, but bad enough that we can make plenty of money." "Adrian, you're a wonderful person to employ. You designed this, you built it, you learned how to boost the stats of spinners... What would I do without you?"
---
Search the Neopian Times


---
Great stories!
---------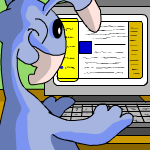 Only On Neopets!
Inspired, I thought it would be cool to collect a list of Neopian quirks that are unique to the players on this site and no other. Plus, I love having an excuse to talk on the Neoboards. It's my favorite form of entertainment on here! I headed to the Neoboards and asked the players: "What are your quirks on Neopets, quirks that are unique to this site?" I got many interesting replies!

by indulgences
---------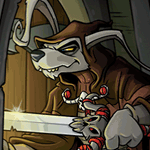 And Then There Was Silence: Part Four
Kanrik throws an empty bottle against the wall. It shatters into a rain of bluish glass that scatters across the ground. Finneus is afraid to look Kanrik in the face again. "What part of 'don't ever come back' do you not understand, Finneus?!"

by theschizophrenicpunk
---------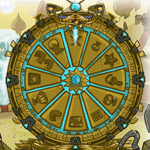 The Extravagance of Life
They spoke of Adrian's masterpiece, handcrafted by him and funded by the king: the Wheel of Extravagance. Created from exquisite gold and bronze, it was designed as a tourist attraction for the city. A Neopian could pay one hundred thousand Neopoints to spin the wheel, and depending on where it landed, they won a prize.

"And you made sure to make the right parts heavier?" Jazan questioned.



by xyimba
---------
---------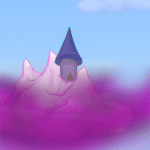 The Faerie of Ars Arcanium: Part One
"I mean the problems with magic around all of Neopia, it's affecting me and the other Faeries too." Taelia said. Diakumablo and Sinisal stared at her in shock. It was true that magic seemed to be going haywire recently and any Neopet who tried to use it would never get the desired result. It was causing quite a lot of trouble for Neopia, but they weren't aware that this was affecting the Faeries of Neopia too.

by orisasda
---