Your questions answered!


Read the answers to the most commonly asked Neopets questions this week in the Editorial section. Each week the most popular questions will be answered by one of the creators of Neopets, so keep checking back to stay updated.


---
Quote of the Week
"Ooh, brilliant! Amazing! The forceful threat, the cold, uncompromising tone! Gave me shivers."
---
| | |
| --- | --- |
| Neopia is not the land of merely Faerie Cakes and Rainbow Lollipops. Welcome to my guide to surviving the evils in this land of ours. I, for one, believe in vigilance at all times. So how does one combat evil? Well, it all starts with your Neohome. Yes, those pretty little Neohomes you made in Faerieland with Uni Wallpaper. What you need is fortification. Make it your New Years Resolution. It will be easier and far more rewarding to keep to as opposed to trying to avoid the Chocolate Factory... | A few brave (and not-so-brave) heroes have worked hard to restore peace and happiness to our lands. However, there have been times when those heroes could have saved the world much more quickly and efficiently. Here are a few guidelines to always follow when saving the world from the forces of evil. If a thief ever breaks into your home and tries to steal your artifacts—particularly the glowing ones—and you have the power to stop him, do it... |
Smart Snot Splatter Strategy




After the release of Barf Boat, the Neopets game designers decided that it was time for another nasty game: Snot Splatter! While Barf Boat was more of an action game, Snot Splatter is a puzzle/strategy game. Since Meuka likes to put other Neopets passing the Haunted Woods in a sticky situation, you had better play this game to end his tyranny. How do you get started you ask? You have come to the right place! ;)
---
Other Stories
"The Portrait" by won_shi_tong
"Remember, Jun, once you place a line onto a page, it cannot be taken back." I hated it when master_piandao said stuff like that. My hands were already shaking from nerves; he didn't need to state that and make it worse! I bit my lip and gently placed a line onto the paper with one fluid stroke, just like he taught me. I did it again. And again. Meanwhile...
"Flashpoint" by antiaircraft and livvy_granger
You can just call me Varlock. Or Agent Varlock, if you're feeling really formal. So how can a JubJub be a Resistance agent? Yeah, I get that a lot. Well, let's see, I can think, I can run, and I can shoot. Good enough? What? How can I hold a weapon? Seriously, mate, that's a trade secret. Trust me, I can handle a blaster. Moving on...
"Sloth and the Salesman" by butterflygirl113
Doctor Sloth sat hunched over a crisp new set of blueprints, his Grundo scientists having assured him that this was the pinnacle of their combined efforts. With this new piece of machinery and this particular plan of attack that his strategists had spent weeks devising to go along with it, total Neopian domination was nearly inevitable...
---
Every Vote Counts... Sometimes Twice!


This week's issue is brought to you by: The Neopies
Search the Neopian Times


---
Great stories!
---------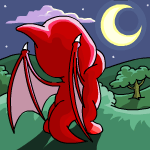 Reminiscing Freedom's Memories
While you're browsing through the stalls, knights just march up to you, drag you to Meridell Castle and frantically worry and scold you like you've known them and they've known you...

by clovermint209
---------
Against the Grain
Jenn lets each of her pets work at the bakery after they've been a part of the family for one year. As today is my 365th day in the family, it's my turn to see if I've got what it takes to make a decent iced cake.

by enjoyeverything
---------
---------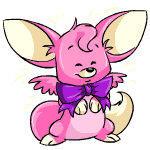 Ninja Faellie Diaries: Part Five
After everyone finished screaming, "AAAAAAHHHHHH!!!" due to the fact they were about to go off a cliff because no one was driving the wagon, an idea popped into Chris's head.

by luna4400
---------
---