Your questions answered!


Read the answers to the most commonly asked Neopets questions this week in the Editorial section. Each week the most popular questions will be answered by one of the creators of Neopets, so keep checking back to stay updated.


---
Quote of the Week
"If there were a war, I would see to it that you lose. I would raise up another champion, another hero, as I did Jeran the knight and Lisha the sorceress, Garin the pirate lord, and Fyora the Fair. And they would subdue you, as I did before."
---
| | |
| --- | --- |
| Aristotle A. Avinroo, better known as AAA. He strikes fear in the eyes of non-game savvy Neopians, but can be laughed at by those with full trophy cabinets. AAA is a gamer, all right, and he doesn't mess around. Nothing gets in the way of a good game, and no Neopian is going to tell him they are better than he is. Anyway, enough about this AAA guy; let me give you some tips for mastering the Games Master Challenge. Here is some background information. In the past and most recently, the Games Master Challenge (GMC) has been split up into... | At this point of writing, a calamity is taking place in Neopia. Something most Neopians will identify as the sinking of Faerieland! Popular culture has had nearly every single person believe that it's falling due to certain magical beings being petrified. Although I can reveal this is COMPLETELY and UTTERLY false information! From an eye-witness Faerieland local, who prefers to remain anonymous, comes the truth as to why this disaster is occurring. They have kindly provided the REAL reasons to the mysterious event... |
Tips from an Usuki Girl Usul




If she only knew how difficult it is to make oneself pretty and adorable all the time, how much time and effort it takes, making sure you always look your best. Why it is not a trivial matter at all! It is a way of life that takes dedication and constant exertion I tell you! Anyway, I was browsing the Neopian Times and it suddenly struck me that there wasn't an article that talked about these important things...
---
Other Stories
"Hannah's Hero" by xcfiver
Hannah smiled to herself as she saw a rather large group of young pets wearing T-shirts with her face on it. She was pretty sure that she would win Hero of the Year Award. She had, after all, freed the entire Bori population from an icy slumber. She cast a sideways glance at Armin, who was staring ahead at the empty stage. Well, maybe she and Armin would win the award together. But if it were going to just be one of them... well... Armin was a good friend. He would feel happy for her...
"The Usuki Singing Stars #2: A Surprise for Lola" by downrightdude
"I've been hinting about that dress all week," Sparkles whispered to Patricia, who was now joining Sparkles at the Mall window. "I hope I get it for Christmas! Then I can wear it to your New Year's party." Patricia nodded with agreement; she was also looking forward to New Year's Eve. That was when she and her family would host their annual New Year's celebration. They invited all of their friends every year, and everyone...
"Bitter Memories" by meggierules2129
I remember my mother used to always warn me not to hold grudges, but sometimes letting go and forgiving is incredibly hard – especially when it comes to forgiving yourself. Everyone has done something stupid in his or her life. Mistakes and blunders are inevitable, and we shouldn't beat ourselves down on our stupid slip-ups, but I just can't help myself. I tend to be so overly critical, so analytical, that every little imperfection sends me off the edge. For this reason, I sat alone at lunch...
---
Search the Neopian Times


---
Great stories!
---------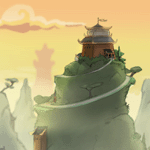 Empire: Part Two
It was madness, Shan later decided. What other explanation could there have been? He had betrayed the Empire.

by herdygerdy
---------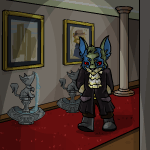 Illusions of Grandeur: Part Five
I knew that I hadn't cast any illusions, and that Mother barely knew anything about magic. Cecilia likely had the capability to learn magic, but there would have been talk of it...

by kittengriffin
---------
---------
---------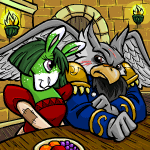 Ties That Bind: Part Six
"You know who I am. You want to kill me." The thief's tone toyed with Harwood's nerves. "Then by all means, defender. Do your job."

by merlynia
---