Your questions answered!


Read the answers to the most commonly asked Neopets questions this week in the Editorial section. Each week the most popular questions will be answered by one of the creators of Neopets, so keep checking back to stay updated.


---
Quote of the Week
Customization of robot pets gives a whole new meaning to the word "scary".
---
| | |
| --- | --- |
| Usuki fans eagerly await the release and showcases of some of the rarest Usukis. Hoards of screaming fans often make their pilgrimage to the convention yearly. But for a new timer, the aspect of the cry of thousands of small girls isn't a very pleasant situation to face. But with this guide, your journey to the Usuki Doll Convention won't result in prolonged deafness or stiff legs the next day, and will hopefully result in the enjoyment... | Anyway, back to the story. Glass Bottom Boats, pets about to drown, etc, etc. The air was filled with tension and everyone was screaming. (I was a first-hand witness – I watched the news on Neovision.) And then... in rushed Hannah! The brave Usul was covered head to toe in waterproof material. She courageously dashed towards the boat and saved everyone on board! Please welcome no other than the heroine herself! |
Weatherbee's Guide to Malling




Feeling a bit clueless when it comes to malling? Want to join the mall of your dreams, but have no idea where to begin? Read on! This guide is full of information on starting up, keeping your shop looking flawless, managing your neopoints, and endless tips on how to become a noted mall member...
---
Other Stories
"Better than Scones" by sillygal1020
Every day, early in the morning, Alexa would burst into the Salty Stahkee and pull the Usul from her work. The two would head down to Ye Old Trinket Shoppe and gazed for hours at the replica of the Black Pawkeet. They had wished to buy it all their lives, but neither could ever scrounge up enough money. Of course, Rose eventually had to return to the Salty Stahkee, having to do odds and ends...
"Of Skis, Snow Acaras, and Coconuts" by chocolate_lover67
"For just fifty-thousand neopoints, you can get yourself a whole Terror Mountain Ski and Snowboard vacation, transportation and hotel room included," continued Lolly, shoving the brochures in Leeroy's hands. Leeroy started flipping through the pages of the brochures, which were filled with pictures of various Neopets on the slopes, skiing and snowboarding or...
"Kahlindia's Name" by wildcat511
The Usul thanked her for her advice, and asked her name in case she was ever in the woods again and needed some help. Kahlindia answered in a normal tone of voice, but soon it lowered when she realized that the Usul was barely holding back cackles and snickers. Kahlindia stopped her speech and looked to her left and right, then to the back of her, then faced the Usul and asked what was sooo funny...
---
Search the Neopian Times


---
Great stories!
---------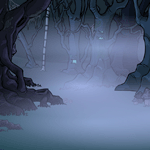 An Eternity Unbreakable: Part Two
Kameron eventually agreed with a nervous nod. "Whatever is better than facing midnight meepit squadrons, I'll go with," he hoarsely croaked...

Also by 777lehuanani



by ludmilia
---------
---------
Ella, The Archer
I still remember the scent of the damp earth, the rough touch of the tall pines. Even though no one else can- I still remember.

by jennifur97
---------
---------
---