Your questions answered!


Read the answers to the most commonly asked Neopets questions this week in the Editorial section. Each week the most popular questions will be answered by one of the creators of Neopets, so keep checking back to stay updated.


---
Quote of the Week
Yes, stuff. You imagine what sort of stuff, I don't feel like listing it all out. Muffins. Muffins. Muffins. And maybe a little diamond. I don't know, just stuff.
---
| | |
| --- | --- |
| When you and your Neofriends gather on the Neoboards to share your yummy Brucicle recipes for this year, or frolic in the scorching weather pretending to be Rohane and Mipsy, you shan't be seen without a sunny avatar by your side! This collection of sunny symbols has been carefully selected for your needs. Because, really: how can you go through the glorious months of summer without a bright and delightful addition by your side, in the form of a shiny square?... | Neopia's resident evils have been a major part of our history and culture. Who can possibly forget the insane, twisted brilliance of Dr Frank Sloth - or his dastardly schemes to rule Neopia? And what about the mysterious Shadow Usul, the once beautiful Vira, the undisguised avarice of the (Angry) Tax Beast? Granted, a few of these shady characters aren't exactly criminal masterminds per se, but sometimes a little evil goes a long way. (It's the thought that counts!)... |
Practical Pound Surfing




First we need to actually establish what pound surfing IS. Basically, it's the action of entering the pound and refreshing on a constant basis, looking out for painted, limited edition, well-named, or dream pets. This is (in itself) a seemingly easy task, right? Well, really, it's MUCH more complicated, and this article is here to help you overcome the upcoming roadblocks...
---
Other Stories
"The Match" by silent_snow
They couldn't seem to keep their head in the game. Bertie herself had been doing alright, only stalling for a few seconds before catching up to the action, but Volgoth kept blanking out at crucial moments- and Vela! Vela had hardly been moving at all...
"When the Wheel Went Wayward" by omigodericaa
The Grundo looked up: "Oh yeah? It may look funny but the new ride Sloth's just built scrambles your BRAIN! It's called the Scary-Go-Round and after you're on it just once, you'll be avoiding all wheels at all costs! I can't wait to go again!"
"The New Kids" by capricornhunter
On Monday of the next week, Feather Dust woke up with a smile on her face. She glanced over at her calendar and almost jumped out of the bed with joy. In big pink letters of her handwriting it said START SCHOOL. She got up and got dressed and put on her lucky...
---
Shoot First, Ask Questions Later


This week's issue is brought to you by: Haunted Shootery
Search the Neopian Times


---
Great stories!
---------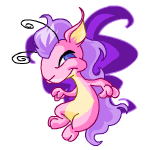 A Bedtime Story
Blimey, don't start a temper tantrum now. Just, don't. I'm not in the mood for the yelling and tears and stomping – so, gosh, I'll tell you the bedtime story, happy?

by mithril_mithrandir
---------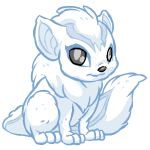 Summer Snow
The field of grass, kept trimmed and clear by generations of children, was covered in daisies.

by kittengriffin
---------
---------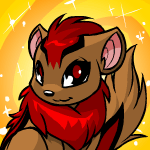 The Game
Only when he returns will he be worthy to lift a powerful and old curse from his little sister. Day by day, the little sister waits for him to return...

by concertogreat_8
---------
---