Your questions answered!


Read the answers to the most commonly asked Neopets questions this week in the Editorial section. Each week the most popular questions will be answered by one of the creators of Neopets, so keep checking back to stay updated.


---
Quote of the Week
Scarblade ignored him, the heavy rain sliding off his deep red coat. "Where're you goin'? Get back here!" Scarblade again ignored him. Garin growled and his fists tightened. "COWARD!!!" he screamed. Scarblade stopped dead in his tracks.
---
| | |
| --- | --- |
| You know those screenies where a 30+ month old account is asking a "newbie" question, and the age and text are outlined in a dumbstruck red? How about the ones where some spammer is claiming to be a celebrity, but they can't even spell "their" name? Have you seen the screenies of overpriced items on the Trading Post that are all too common? Avoid these if you don't want your reader to fall asleep. Certainly, someone who has encountered Neopian screenies for the very first time could well find them amusing, but... | The meepits come in six colors. There are the simpler red, yellow, and blue corresponding to the machine, but there are also the more complicated orange, purple, and pink. Now, if you just want to play Meepit Juice Break, that's all you need to know, but if you REALLY want that avatar, stay tuned! Meepits are picky little creatures! They will drink anything, but they really love the juice that matches their own color. That is relatively easy when it comes to the red, yellow, and blue meepits, but the orange, purple, and pink can... |
Successful Training & Weaponry




To begin, it should be stressed that there are two main fighting styles in two player battling (from the boost perspective). There are the offensive and defensive stances, and your choice will greatly (and should greatly) affect your training and weapon goals. The offensive style of battle will include more weapon variety, and when done effectively, will give you the powerhit you need to stun your opponent as you hone in for the kill. Lab rats are usually more suited for this style of battle due to...
---
Other Stories
"The Snow Pet Repairsman" by reggieman721
She flitted from room to room in the chilly house, wiping her eyes with a damp handkerchief, and wailing things like: "My son will never see another sunrise!" and "Oh, if only we hadn't given him those ice skates for Christmas!" and "Perhaps we should freeze him until the doctor arrives; it may be his only hope!"
"Safety Deposit Woes" by kittybutterscotch
"Now that I think about it, I did throw in some rotten things I forgot to take out..." I muttered to myself. "Besides, I bet we could go and sell some of the extra stuff to buy more food around the house," I said encouragingly. My pets didn't even look at me. "And maybe we could get some more toys around here..."
"Donny's Toy Repair Shop" by tallydepp
Donny wasn't your typical Bori. Some tourists had even complained that his abruptness and general unfriendliness toward them had ruined their holiday, but this didn't faze Donny. As long as everyone paid to have their toys repaired, they could complain all they liked. One thing they never had cause to complain about...
---
Search the Neopian Times


---
Great stories!
---------
---------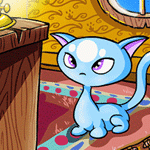 The Young Dr_Death: Part Seven
"She might start a Gallery just like Shaun and stick Mipsy in there," Dr_Death said to himself. He paced back and forth like a madman, full of energy and unable to sit still...

by fudge_rabbit22
---------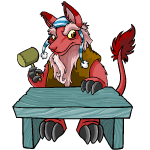 Donny's Toy Repair Shop
Donny changed the "We Are Closed" sign on the door to "We Are Open!" He pulled up the window blinds and peered out, feeling a shiver of excitement...

by tallydepp
---------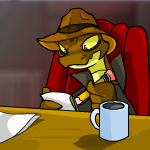 Masquerades: Part Two
Deirdre leaned back in her bench and folded her arms as she glared at him indignantly. "It's times like this that I really wish I wasn't your secretary, sir..."

by punctuation_ninja
---------
---