Your questions answered!


Read the answers to the most commonly asked Neopets questions this week in the Editorial section. Each week the most popular questions will be answered by one of the creators of Neopets, so keep checking back to stay updated.


---
Quote of the Week
"But... but ma'am, I am a boring green Lenny, I have no special abilities, and my name is disgusting! Why would you want someone like me?"
"My dear, because you are a beautiful green Lenny, you shall gain abilities with practice, and you may call yourself whatever you like if you come with us."
---
| | |
| --- | --- |
| Does she scowl at you like some other faerie whose name starts with a J and ends with an '-hudora' when you go to do a quest? No. She does not. Illusen looks like the type of faerie that you could have fun with and do crazy things, like draw funny faces on Turmaculus while he's sleeping. Jhudora... well... her only friend is probably a Bartamus... | Perhaps it was just my Tyrannian Slorg sitting on my shoulder and the feeling of slime oozing through my T-shirt that prompted me to write, but either way the feeling would not leave me – I had to write something big, something political. A statement about the Slorg in all its glory. A piece of writing that would urge Neopians everywhere to... |
Wingoball 101




Wingoball, the newest, greatest, and most exciting game in Neopia! Though since it is brand new, well, few people know anything about it. That is why I have given up my time and effort to present to you a helpful guide so you won't fall victim to those malicious red gnomes. And if you perchance haven't played the game yet, that is the last thing you want to happen...
---
Other Stories
"Illusen, Victorious" by really_awesome_d00d
"Good morning, Barty," Jhudora murmured, sitting down at the glass-paned table. Barty let out a soft grunt in response, not ceasing for a moment from his task. Jhudora clicked her nails on the surface of the table for several moments, waiting for Barty to finish...
"Boochi - World Domination" by master_yoda_kenobi
Boochi got prepared to go. He combed out his fur and retied his bright red satin bow, trying to look nice. Of course, he brought his ray gun for emergencies and entertainment. Well, entertainment could be found anywhere with Boochi...
"Illusen's Bad Hair Day" by ummagine3284
She wouldn't worry—she couldn't; she was too busy as it was—so she comforted herself by telling herself nothing else would go wrong. It helped for a few minutes, but she couldn't get the picture of herself out of her head. But this is a bad hair day, Illusen thought...
---
Turn Over A New Leaf


This week's issue is brought to you by: Illusen's Glade
Search the Neopian Times


---
Great stories!
---------
---------
---------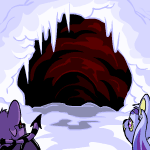 Spheres of Influence: Part Two
Suddenly, a streak of white fur shot past the Tyrannian Kougra. Before he could see what it was, he saw the creature running down the street toward Cole and Robin...

by zephandolf
---------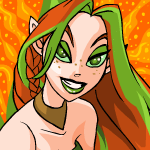 Illusen's Day Off
"By order of Fyora, in punishment of thy many deeds dark and destructive, thou shalt be sentenced to a single day in the Glade..."

by micrody
---------
---