Short Stories
Blessing, Ruby, and the MiracleThe spinner almost landed on the question mark space but slowly turned and landed on... the skull...

by bubblebob052
Why Not Spike?And he was a great fan of Yooyuball, so a Yooyu would make a great Petpet. Yes, Leven had decided. Spike was out, and Yooyu was in. But the look on Spike's face as he was taken out the door...

by honshusan
Card Collections - The Fontaine Sisters"Sometimes, what seems like a curse can be a blessing in disguise..."

Also by yatomiyuka

by iwantyours

The Right Kind of FamilyDuring the course of three days, my little sister, Kell, or Kelly to call her by her full name, had ripped the head off of my Jeran plushie, eaten my secret collection of chocolate Jerans, stolen all my Neopoints which I was saving up for more Jeran stuff and spent it on Usukis. Who wouldn't want revenge?

by _ducky_dude__
Goodnight, GraphieGraphie hadn't been able to get more than a few hours of sleep for the past three days... but why? Okay, so on the first day it was because she'd eaten a whole carton of chocolate swirl ice cream...

by sweetie_me274
Erew: The Seventh AbandoningDr._Death lifted his head and stared at Erew in disbelief and annoyance. "So how many times now?" he asked dryly...

by jamice_muff_muff
Lesser Faerie'It wasn't me,' thought the air faerie. She stopped and hovered inside a bush, giving her heart time to stop pounding. 'It wasn't me...'

by tashni
Hyperion: The Beginning"You know where they'll end up," the second voice said. "Where all the others do." Dr. Death said nothing in response to this...

by micrody
Cry for a QueenWhat right had the rest of the world to be sunny, happy, or bright? How could the birds sing so freely when it was all she could do not to scream?

Also by laurelinden

by precious_katuch14

Linda and TiburoShe kept smiling, every day, all the time. Not one Neopet had ever seen Linda stop smiling, actually...

by royal9603jem
The Artist"So, class," said our teacher, who was a Royal Cybunny, "today for art we will be painting a picture that I assign you." We all cheered, for we were actually doing something fun in art!

by bathschool123
Search the Neopian Times


---
Headlines

"Why Not Spike?" by honshusan
At first, the prospect of getting a new Petpet was an excellent idea in Leven's mind. His old Petpet, a Pirate Faellie by the name of ScurvySpike, had never really liked him. And he was a great fan of Yooyuball, so a Yooyu would make a great Petpet. Yes, Leven had decided. Spike was out, and Yooyu was in. But the look on Spike's face as he was taken out the door of 494991 Bread Street...

---
Other Stories
---------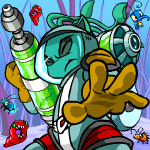 A Rash Response to the Petpetpet?
With the shocking introduction of Itchy Invasion into the gaming world of Neopia, I would like to suggest that perhaps we should all take the time to look at exactly what it is that we are shooting with that Pest B-Gone Ammunition.

by wookie_bear
---------
---------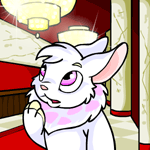 At the AstroVilla: Part One
Dear Guest, We are sending this letter to confirm your stay at the AstroVilla for the next twenty-eight days. Your suite will be fully prepared for you upon your arrival...
by
kemppotatoe
---------
---------
---------
---