Short Stories
Of Truffles and SuchChocolate... Jerad sighed once again, throwing a last look at the factory. No. Unlike those rich, spoiled brats, he couldn't waste time on such distractions...

by shadowcristal
One Hot AfternoonPenny the Acara continued dreamily, staring off in the distance. "A delicious, creamy, cold as snow ice cream... Double-chocolate, with plenty of syrup, and I'd just lick it off the spoon as it melts..."

by vulpisarcanis
A Fighting FriendSo this morning we all set out for search of a suitable Petpet. As we live in Maraqua, our first and closest stop was Mystery Island...

by szy7
The Sleeper's Wave"The end of the world is coming, is it?" she asked innocently. The Eyrie nodded briskly and grabbed his sign...

by linda_reincarnated
Noname Diaries: Noname's New Home"Sqwwaaaaaaaaaaa! Sqwaaaaaaaaaaaa!" he said, which meant, "Ooooh... owwwww!"

by trainer_nella
A Memory of Lutari Pond: Before the DiscoveryNo Neopet in Neopia had found out about her, her friends and family, or her world. Lutari Pond was protected in the largest of forests...

by verahearts3
Faerie Vs. ElectricI sighed and walked slower. Why did I have to be the one to try out the Lab Ray? My brother deserved it more. I liked being a yellow Wocky...

by sdcayklsjc
So Much For Just Collecting Stamps "Thank you, miss. Alright. Only one left to find," he replied with a chuckle, tucking the rainbow coloured shell away deep inside his own shell...

by redcrayon101
The Apoc and Min Detective AgencyLicorice didn't even have the standard three heads a Bearog was supposed to have. Apoc shuddered. Someone had painted Licorice mutant...

by mystery_island111223
The Face Behind the DancerThey lived on the plains of Meridell, far away from the Castle because the surname Ciryatan means "dark," and the Meridellians were afraid that the family was evil...

by rebornluthia
PretzelMum didn't even look up from the book she was reading, sprawled on the bed with candy wrappers littered all over the bed. "More chocolate pretzels." Sana let out a little sigh...

by lightninglover34
Sweet DreamsAn old wound dealt by Dr. Sloth leaves a Grundo's line devastated for generation. How long will it take to heal?

by gryphani
Skydiving Without a Parachute"We're going to the Ray, now!" Kayla called into the house...

by mormongirlbyu
Search the Neopian Times


---
Headlines
It's Saturday, and raining outside. Homework finished, you're lounging in your desk chair, staring at your user lookup. Unpainted, non-rare pets, no HTML, barely any secret avatars, and no trophies. "How do I make it better?" you say aloud, not caring if anyone hears you. Well, here it is, a guide to finding out what you want to do with your account!
---
Other Stories
---------
---------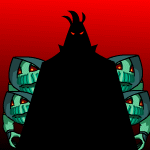 The Argument of a Anti-Sloth
We all know that Dr. Sloth is the unquestionable ruler of the universe and will conquer Neopia sooner or later. So why then are there some who oppose him?

Also by jamesuk2



by azellica
---------
---------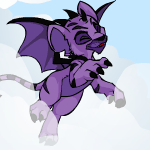 The Path to Freedom: Part Six
"I would like to say that with me as ruler of Neopia, I will make life better!" said Clara at yesterday's speech. She also promised to get rid of Sloth, Jhudora, Darigan, and all the other evils in Neopia...
by
bathschool123
---------
---------
---