Articles
Dearest Sophie...Yes, Sophie, I am your loving Meowclops that often follows you around on your premises. So you may be asking why I bothered to write a letter to you in the first place. Well, this letter is that of complaint, and I'm complaining about my meals!

by mistoffelees_cat
Get Ready, Get Set, Get Shopping!On the third day of the month, every shop in Neopia, with the exception of the Hidden Tower, sells their items at half price...

by binkygirl999
A Guide to Sophie's StewWell *cackle* I finally got my own game – Sophie's Stew. Being the absent-minded witch I am (my Great Grand Aunt twice-removed told me it runs in the family), I will need some help to complete my powerful spell...

by the_biters
Game Avatars: The Easy WayThe other type of person, which I am guessing a lot of people fall into, are just very impatient and don't think very much of themselves where games are concerned, or probably not at all. This guide is most certainly for you...

by neo05021991
The Misunderstoods- Are They REALLY Evil?Right now, you are either thinking that I am crazy or that I am a villain and/or supporter of evil, evil, vicious things, and that the Ghost Lupe fits into this category. After all, he is in the Gallery of Evil, right? WRONG.

by shroomsrock101
5,000 NP Vacation: FaerielandAh, yes. Vacation. Simply hearing the word gets anyone excited...

by youkos_lil_fox
Site SpiffificationIf I won site spotlight, I'm sure you can, too! Good luck with your site!

by pillsburydoughgirl
ROCK ON NeopiaHow did Yes Boy Ice Cream get its name? What is so special about Chomby and the Fungus Balls? And why is 2 Gallon Hatz spelt with a Z?

by diva_esque
Are You A Fashion Disaster?Honestly, how can your beloved Neopets do their dailies everyday dressed like that?

by purplepassiony2k
O, the Joys of Owning a Slorg!These little fellas are more than just a blob of slime!!!

by astros_fan63
Traversing the Tricks and Traps of Turmac RollWhen Neopians are enjoying a pleasant stroll through the fields of Meridell, every so often they are forced to jump aside as a Turmac comes hurtling past, bumping and bouncing along...

by cougars8888
The Gallery of OddballsThere are some Neopians who should never be called normal...

Also by dawningstar

by joykit

Arranging a Neopian ExpeditionAre you and your pets looking for a relaxing retreat? Or are you more prone to exhilarating trips to the most exciting places in Neopia? Either way, you most definitely want to plan your trip wisely!

by lassie_nikki
Search the Neopian Times


---
Headlines

"Guardians' Beginning" by ee365
Kanich hated guard duty. So, he knew that the warren of caves they'd been wandering through for the past week or so were riddled with monsters. Pulors had sworn to seeing what looked like a young dragon, and Kanich himself had once seen...

---
Other Stories
---------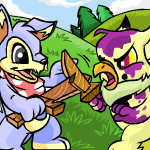 Mini-Meridell
"Hah! You shall not defeat me!" the small purple Eyrie cawed to the little blue Lupe she was fencing with, "for no one can beat Lord Kassie!"

by dpickle26
---------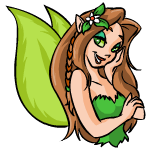 Hopeless
She was perfect. I should have hated her, but I couldn't. She was too nice to be hated. And she was my best friend.
by
fip
---------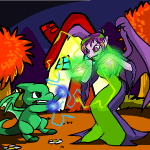 The Shoyru Tamer: Part Six
"Aw, how cute," Jhudora said sarcastically. "The little baby losers are teaming up." She laughed. "No matter how powerful your magic is, Sammy, I'll always be better than you. Evil is always better than good."

by dragoncatcher_sammy
---------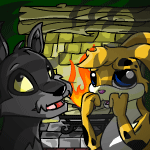 Shad and Saura: The Old Neolodge: Part Three
The sitting room was indeed dark. The windows were still sealed, pieces of the vase had been shattered all over the floor and only the maid slept on the couch, curled up under the blanket. Ash wasn't there and both Neopets just knew that he wouldn't be coming back any more...

by ssjelitegirl
---------
---------
---