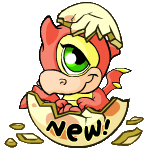 My Pet: A Metamorph

by pixie_tea

--------



In Neopia, there are different species of Neopets you can imagine and they are all unique and one of a kind just like the faeries in different parts of the world of Neopia. Water Faeries are a good example of having their own story just like all Neopets do. Their appearance tells a story about them as well as their journey and purpose. For example, Water Faeries have a mermaid tail and they do not have faerie wings, who are known to swim in oceans, rivers, lakes, streams, and seas. Water Faeries can breathe under water and they have healing and defensive powers to protect our pets from harm.

Likewise, each Neopet has its own story just like a specific faerie has her own story and journey. Here is a story of a Neopet that is different from any other story you will ever come across and this story's purpose is to inspire all Neopians and Neopets as well as promote self-acceptance and self-love.

My pet is a baby Kau and his name is Chomperhino. Chomperhino currently resides near Kiko Lake, a large lake that is formed inside the caldera of a volcano that has not erupted, located to the north-east of Neopia Central. In the area of Kiko Lake, you cannot see much of anything from above the water's surface. However, down below the glistening Kiko Lake's waters is an underground village. This underground village is where thousands of Kikos live and Chomperhino occasionally goes down there to visit his Kiko friends. Chomperhino always enjoys taking a long stroll in the jungle as his morning exercise routine before heading back home to munch on fruits and vegetables by Kiko Lake. Chomperhino has a Plushie Snowbunny as his petpet and as his best friend who he calls Azurite.

Azurite, the Plushie Snowbunny, helps Chomperhino so much and made him grow even more as a baby Kau. Azurite was gifted to Chomperhino by one of his owner's friends. Before he was given his very own petpet, Chomperhino was quite introverted and shy. At times, he would have trouble expressing himself or making friends with the Neopets he came across. The day Azurite was given to Chomperhino, his life changed completely.

Not only is Azurite, the Plushie Snowbunny, Chomperhino's forever best friend, Azurite helps Chomperhino get through tough times and no matter how difficult things can be when there is no way out of a situation, he will always be okay because his petpet will always light the way for him and show him every step of the way. Azurite brings out the best in Chomperhino and gives him wisdom, introspection, happiness, and personal growth.

Whenever my baby Kau gets a chance to relax and unwind, he enjoys taking his Plushie Snowbunny outside to his Blurtle Sand Pit. Before Chomperhino goes outside to his sandbox, he likes to put on his Baby Holiday Scarf as well as bringing along his Baby Faellie Plushie Friend, all of which were gifted to him by his owner's friends, the Blurtle Sand Pit too.

For some magical reason, every time Chomperhino goes outside to his Blurtle Sand Pit with his Plushie Snowbunny, his Baby Holiday Scarf around his little neck, and his Baby Faellie Plushie Friend with him, whatever the weather forecast says in the Neopian Times weather section, the weather will change to clear skies with lots of sunshine along with an amazing rainbow from above.

Another hobby of Chomperhino's is that he enjoys doing puzzles and playing games that involve problem solving. He likes including those activities in his everyday life to keep his mind sharp and to exercise his brain so that he could make a difference in the world. Chomperhino, a baby Kau, is one of the kindest of his kind that you will ever meet and he believes that giving and helping others will make the world a happier, better place. During my pet's free time, he likes attending community events every year because by going to these events he finds more open doors to connect with others and to give back to the community.

The ones who know Chomperhino describes him as having a heart of gold. He always says you do not need wealth to give back to your community. Any act of kindness is giving back whether it is volunteering, donating toys or food, giving a helping hand to another Neopian or Neopet, or just compassionate listening and being a good friend. Now that everyone has an idea of Chomperhino's character, let's move on to the story of his journey and how he came to be who he is today.

Chomperhino was formerly a blue Chomby and was created as my second Neopet on Chomby Day, March 22, but he only remained a blue Chomby for less than a month and decided to metamorphosize into a baby Scorchio. He remained as a baby Scorchio for just two months. My pet is unique and so different from any Neopet I have ever come across because he went through metamorphosis twice and was trying to figure himself out. His first transformation was becoming a baby Scorchio and after two months of being that, he metamorphosized into a baby Kau. After transforming into a baby Kau, Chomperhino has finally found his happy place in life. Hence, he decided that being a baby Kau will be his last and final stage in metamorphosis and he will no longer go under any more changes and to accept him the way he is and to embrace everything about him.

Chomperhino wanted to say that even though he is now a baby Kau, he has not changed. His personality is still the same just like he was when he first stepped foot in Neopia on Chomby Day, but now he has three different, unique characteristics of a Chomby, a baby Scorchio, and a baby Kau. Chomperhino can roar like a dinosaur and is quick like lightning, breathe fire and fly like a dragon, and moo like any other cow as well as being able to wag his tail.

Any Neopian or Neopet interested in hearing more about Chomperhino or hearing his story in person is welcome to visit Chompherhino anytime by Kiko Lake, but please notify him ahead of time, at least 24 hours so that he can add you to his Tourist List. My pet will take any Neopian or Neopet on a Glass Bottom Boat Tour while telling his story and his journey on how he became a baby Kau for those who have never been to Kiko Lake and cannot breathe underwater. While the Neopians and Neopets are on a Glass Bottom Boat Tour, they get an opportunity of a life-time to hear Chomperhino's inspirational and empowering story as well as become his new friend.

Chomperhino hopes that his story is inspirational to all and that it brings a message to all living beings that you are unique and to remember that you are loved, you are important, and to always love yourself. More importantly, my pet hopes his journey helped promote self-acceptance and self-love. He also wants to say that if any Neopian or Neopet ever wants to visit him or wants to hear his story live in person, he will always welcome all and will be more than happy to retell his tale just like the story here.

The end.