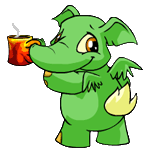 4 Borovan Day Recipe Ideas That Are Not JUST Borovan

by _espy_

--------



Borovan Day is just around the corner, and this is your chance to show off your versatility by cooking delicious borovan inspired recipes. Make sure you are prepared ahead of time by having a read through these recipes. Here you can learn some recipes to make your borovan shine so much that even Chef Bonju will be impressed. The recipes below vary in difficulty; the abominable snowman borovan and borovan cupcake recipes are suitable for beginners, but the fresh borovan and asparagus tart, and scrumptious borovan cookies are intermediate recipes. All recipes can be cooked in advanced, so you don't need to stress and can enjoy your Borovan Day fully!

Abominable Snowball Borovan

This recipe yields 5 cups of borovan. For this recipe, you will need:

5 skewer (trimmed to fit 2 marshmallows above the rim in your mug of choice)

10 large marshmallows

2 fruit leathers

10 pretzel sticks

1 pack of orange gummies (orange gummy Korbat tails work well!)

1 toothpick

1 bar of chocolate (can be milk or dark – whichever you prefer)

5 mugs filled with your best batch of borovan (brew this fresh before serving, then just add your prepared skewers)

1. Skewer two large marshmallows lengthwise on each skewer, making sure to not push through the top of the second marshmallow, and leaving them both together at the top - like a lollipop.

2. Take your fruit leather and carefully cut it into long thin strips. Next, take your orange gummies, and carefully cut them into triangle shapes (for a carrot nose). Orange gummy Korbat tails work well here, because they are already almost the right shape.

3. Melt your chocolate. This can be done on the stovetop using a low setting or in the microwave (a few seconds at a time, stirring in between until fully melted). Be careful not to overheat it!

4. Take your toothpick, dip it into the chocolate, and sparingly put some on the bottom of your Orange Gummies. Carefully place the orange gummy noses on the top marshmallow on each skewer. After this, do the same with the fruit either scarf, using the melted chocolate as glue, placing it at the top of the bottom marshmallow. Still using the toothpick, you can draw on chocolate eyes, buttons and a chocolate button mouth.

5. Refrigerate until use, allowing the chocolate to solidify. When the borovan is ready, place these adorable snowmen in the cup and allow your guests to be amazed and your adorable and delicious creations.

Borovan Cupcakes

This recipe is for 24 borovan cupcakes with a chocolate cream cheese frosting.

Cake Ingredients:

2 cups asparagus

3 eggs

2 cups sugar

3/4 vegetable oil

2 teaspoons vanilla

2 cups flour

2/3 cup cocoa powder

1 teaspoon baking soda

1 teaspoon salt

1/2 teaspoon baking powder

Frosting ingredients:

8 oz cream cheese (room temperature)

1/2 cup unsalted butter (room temperature)

3 cups powdered sugar

1/2 cup cocoa powder

1/4 teaspoon salt

1 teaspoon vanilla extract

1. Preheat oven to 325 F (160 C). Line 24 muffin cups with liners, or use oil or butter to prevent from sticking.

2. In a food processor, pulverize the asparagus until it won't pulverize any further. If necessary, add a bit of vegetable oil.

3. In a bowl, mix together the asparagus, eggs, sugar, oil and vanilla. Add flour, cocoa powder, baking soda, salt and baking powder.

4. Use a spoon to carefully fill each muffin slot to half way.

5. Bake for 25 minutes. Test with a toothpick (or the back of a fork or tip of a knife also work) to test that the inside is cooked, it should come out clean without any uncooked batter stuck. For best results, cool on a wired rack, otherwise carefully take them out of the mold and set to cool on a plate.

4. In a clean bowl, beat together cream cheese and butter until creamy. Add in the powdered sugar, cocoa powder, salt and vanilla extract and continue to stir until smooth and whipped.

5. When the cupcakes are fully cooled, frost them with the filling. Do not frost until fully cooled or the frosting will melt off of your cupcakes.

6. Optionally, you can garnish with asparagus tips, but make sure to roast them first, because no one will want to eat raw asparagus with their delicious home-made cupcakes.

Fresh Borovan and Asparagus Tart

This recipe is for 12 servings.

Crust ingredients:

2 cups cookie crumbs (short bread, chocolate, graham cracker, or even Confetti Cookies if you have some left over from your Neopets 19th Birthday Goodie Bag)

7 tablespoons butter (melted)

3 tablespoons sugar

For the borovan filling:

14 oz dark chocolate, cut into chunks

10 oz heavy whipping cream

5 tablespoons butter

1/4 teaspoon kosher salt

1 bundle of asparagus

1. Preheat oven to 350 F (175 C). Oil or butter an 11 inch tart pan.

2. If cookies are not finely crushed, crush them further.

3. Combine the crumbs with the 7 tablespoons of melted butter and the sugar, then press into the tart pan making sure to keep the crust even.

4. Bake for 8-10 minutes and set aside to cool. While cooking/cooling, continue to do steps 5-9.

5. Add chocolate chunks, butter and kosher salt into a bowl and set aside.

6. Heat the heavy cream for 2.5 minutes a microwave.

7. Pour the heated heavy cream into the bowl containing the chocolate. Do not stir the mixture, but cover it with cling wrap and let it rest for 5 minutes.

8. Fry the asparagus on the stove top until slightly crispy, then allow to cool.

8. Using a wire whisk, mix the chocolate mixture until smooth.

9. When the cookie crust is cooled fully, pour the chocolate mixture in and spread evenly.

10. Cut the bottoms of the asparagus off, and add the asparagus tops on top of your chocolate tart.

11. Refrigerate at least two hours before serving. For optimal consistency, bake the day before and chill overnight.

Scrumptious Borovan Cookies

This recipe is for 40 cookies.

For the cookies you will need:

1 cup unsalted butter, softened to room temperature

1 cup sugar

1 1/2 teaspoons vanilla extract

1 large egg

2 1/2 cups all-purpose flour

3/4 teaspoon baking powder

3/4 teaspoon salt

For the topping you will need:

3 cups powdered sugar, sifted

3-4 tablespoons milk

2 tablespoons light corn syrup

1/2 teaspoon vanilla extract

3 tablespoons cocoa powder

40 asparagus spears (or for a special holiday twist, Asparagus Candy Canes can be substituted)

1. Combine the butter and sugar in a bowl and beat until creamy.

2. Add the egg and vanilla extract, then stir until combined.

3. In a separate bowl, whisk flour, baking powder and salt together.

4. Gradually add the ingredients from step 3 into the bowl of wet ingredients until combined.

5. Divide the dough in half and transfer them onto cling wrap. Mold them into two disks covered in the cling wrap. Refrigerate for 2-3 hours.

6. Preheat oven to 350 F (175 C) and prepare a baking sheet with parchment paper.

7. Flour a surface and place one of the chilled dough disks on top. Flour the dough and roll out to 1/8 inches in thickness. Use cookie cutters to cut out circles, and when prepared place on your baking sheet. Do the same with the other dough disk.

8. Bake for 9-10 minutes. Allow the cookies to cool before frosting, or the frosting will melt off!

9. Combine sugar, cocoa, corn syrup, vanilla extract and half of the milk in a bowl. If the frosting is too thick, add more milk until the frosting is to the desired consistency.

10. Frost the cookies, then refrigerate. Add either a cooked asparagus spear or garnish with Asparagus Candy Canes once the frosting has hardened.

Never show up empty-handed to a Borovan Day party again. Even just one of these borovan creations will certainly be the talk of this year's Borovan Day festivities, so go ahead and get your borovan on!