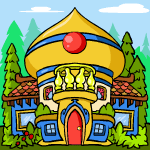 Where to Stay Altador

by itsmeganduhx

--------



Altador – We're less than a month away from the opening day of the Altador Cup. It's a beautiful day here in the city of Altador, and the city has shaken off its winter slumber in preparations of the tournament. City squares have started filling up with friend and foe alike, and boatloads of fans have begun arriving at the city's ports. If you've haven't booked a hotel room already, be forewarned: rooms are selling out faster than the tickets to the games. By opening day, officials predict there will not be a single bed left in our outside Altador. To help those out who have procrastinated, we at the Altador Times Union have compiled a list of the top six hotels in the city with room to spare. If your team loses, why not lose in luxury? Let the games begin!

1. Old Follies Farm Bed and Breakfast ***

Amenities: Restaurant, NT Delivery, En-suite Bathroom, Laundry Facilities

Fancy a bit of peace and quiet after celebrating in the city? Live the country life at this restaurant/inn/farm. Follies is situated halfway between Altador and its ports, where everything from the figs to the olive oil come straight from the property. It's just the place for families seeking a quiet refuge from the downtown activities. The bed and breakfast has been in operation for over 300 years, making it the longest running working farm in all of Altador. Follies blends elegant farm style with modern comfort, with antiques, wood-burning fireplaces, and claw-footed tubs. The Altadorian Farmer's Market is nearby, so make sure to stock up on honey, pitas, and pastries before you head home.

The Farmer's Daughter: Wake up to a table full of farm-fresh fare or order freshly-squeezed nectar and luscious grapes from room service.

2. The Inn by the Sea *****

Amenities: Restaurant, Burger Bar, NT Delivery, En-suite Bathroom, Laundry Facilities, Grooming, Sauna, Jacuzzi/Spa, Fitness Center, Maid Service, Swimming Pool, Tennis Courts

Step out of the world's worries and into pure relaxation at the Inn by the Sea on Yooyu Isle. With no bridge to the mainland, the only way in and out is by a 15-minute water taxi ride. Home to the frequent stars of the Altador Cup, yooyus, the isle is a secluded experience rooted in Altadorian history and art. It is rumored that Yooyuball was actually created in this very spot. The Inn covers almost 100 acres on the northern tip of the island and boasts a number of outdoor activities. The 97-room resort delivers in true tropical style. Head out to the famous Sea Gardens, colorful corals that are home to dozens of species of fish.

If you're more of an indoors-type person, visit the 20,000-square foot subterranean spa. Limited to those 18 and older, the spa is a tranquil dwelling of saunas and eucalyptus-infused steam rooms.

3. Roberta's Place ***

Amenities: Maid Service, En-suite Bathroom, Grooming, Burger Bar, Laundry Facilities

The newest addition to downtown Altador flirts with vintage décor while maintaining a modern edge. It makes the perfect home base for exploring the city's art district.

The Dreamer Lounge is serves as an ideal location for winding down after cheering on your favorite teams. The handsome bar and restaurant has a laidback atmosphere. Make sure everyone at your table orders something different, so that you can pass around the plates and try them all. Guests also have access to Roberta's two sister hotels, Tormund Towers and Seven Seas Spa and Resort.

4. Jerdana's Hideaway ****

Amenities: Café, En-suite Bathroom, Maid Service, NT Delivery

Jerdana's Hideaway is a historic inn sitting on 16 acres in the hills of Altador. Not only does it look like it belongs on a postcard, but it makes you feel like you're in your own personal fairytale. Modern, colorful, and quirky, the inn has more charm than it does amenities. Fresh mountain air, panoramic views of the city, and a relaxing vibe feels like a sanctuary away from the city. Trek up peaceful wooded trails, then lay your yoga mats on the forest floor to take in a yoga session with Jerdana's very in-demand yoga instructors. For those looking for a little bit more strenuous exercise, peddle down the 18-mile path that winds past secluded beaches and stunning look-out points. The in-house apothecary stocks signature soaps, such as lavender, gathered from the very fields of the inn's grounds. For those looking to be pampered, in-suite massages are only a phone call away.

5. Tormund Towers *****

Amenities: Restaurant, Burger Bar, NT Delivery, En-suite Bathroom, Laundry Facilities, Grooming, Sauna, Jacuzzi/Spa, Fitness Center, Maid Service, Swimming Pool, Tennis Courts

Tormund Towers will be right in the middle of all the action come tournament time. The towers overlook the personal gardens of the Hall of Heroes. The recently-renovated boutique hotel provides personalized comfort and unparalleled hospitality that will please even the most-seasoned travelers. Chandeliers hang from the vaulted bedroom ceilings and every bathroom features a whirlpool tub.

The bottom floor boasts a full-service restaurant, named for the light faerie that helped build the city. Siyana's is known for its intricate dining room and "hall of columns". Dramatic, granite pillars overshadow guests as they Lost Desert-inspired cuisine and wine straight from Altador's very own grapevines. If the weather's nice, the rooftop patio is opened for seating as well. Feeling stuffed? You may want to take a visit to Tormund's recently opened fitness center.

6. Seven Seas Spa and Resort ****

Amenities: Restaurant, Sauna, Jacuzzi/Spa, NT Delivery, Maid Service, En-suite Bathroom, Tennis Courts, Fitness Facility, Sauna, Grooming

Seven Seas Spa and Resort is synonymous with luxury, so you can expect the best of the best. The resort and spa offers more than just ocean views and a top-rated restaurant.

You can expect the best facials and massages that neopoints can buy at the Seven Seas Spa. If you don't' fall asleep during the service, you might need to take a nap afterwards! Boasting ocean views from every room, each bed is lined with luxurious 400-count Qasalan 100% cotton linens. Seven Seas offers four different restaurants to dine in (or order room service from), a full-service beauty salon, and on-site tennis facilities. One look at the sea and the golden-fried fish in front of you, and all stress vanishes in a single instant.