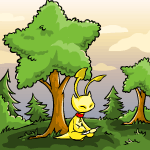 Tips For Successfully Starting A Neopets Site

by painted_dreams87

--------

Close your eyes and picture this. You have practiced your talent for months, maybe even years. You have decided to open a graphics site on Neopets and share your talent with the Neopian community. You are dreaming of running THE site. When someone needs a graphic, they will instantly think of you and run to your site crossing their fingers that your requests are open as they do. Your inbox will fill with requests and fan mail every day. You did it! Now open your eyes and join me back in reality. Starting a graphics site can be one of the most rewarding things you will ever do on Neopets, but the truth is that it doesn't come easy. There are a few things to consider as you jump into the world of being a site owner.

1. Do you have what it takes?

Starting and maintaining a site requires a considerable amount of time, effort, dedication, patience, and kindness. If you want your site to become and remain popular, be prepared to spend at least five hours a week on it between general site maintenance (updates, looking for affiliates, getting your site listed in various site directories, etc.), creating premade graphics to offer on your site, fulfilling requests, and continuing to practice your talent. When you're first getting your site up and running, you may easily spend ten or more hours per week on it getting everything set up (layout, link back buttons, etc.) and creating what will be the first premade graphics that you will offer. You may be surprised to learn that owning a site requires a great deal of patience; however, patience is a key aspect to having a successful site for a few reasons. When it comes to creating graphics and updating petpages, things don't always go according to plan. You will make mistakes and have to re-do things, sometimes even multiple times. You will stumble into creative blocks where nothing seems to turn out right. You will receive requests from people who clearly didn't read the rules or want something that is downright ridiculous (such as a tiny image for a huge banner). You have to remain calm and collected, taking each thing in stride. Take a deep breath, take a break if you need one, and keep moving forward. Along with patience, you will need kindness. It is never acceptable to treat someone rudely even if they failed to read your rules or were rude to you. In those situations, kindly explain why you are unable to complete the request and move on. There is no need to dwell on it.

2. What kind of first impression do you want to make?

You only get one opportunity to launch your new site into the world of Neopia, so it is important to take time to consider what you want your visitors' first impression to be. Their first impression will likely be a lasting one that helps them determine whether or not they will return to your site. The layout, styling (headers, dividers, etc.), and link back buttons that you choose set an atmosphere for your site. Consider this - if you walked into the Haunted Ballroom Background that describes itself as a place where ghosts come out and dance, how would you feel if you saw pictures of bright rainbows on the walls? Alternatively, if you walked into the Cheerful Day Background that describes itself as a nice day, how would you feel if you saw pictures of ghosts on the walls? You would undoubtedly be confused and put off by the lack of coherence, and it is unlikely that you would ever visit again. Your site is no different. If your layout, styling, and link back buttons do not reflect the kind of graphics you offer, the first impression you leave with your visitors will not be a positive one. If you plan to offer a wide variety of graphics featuring all things happy and bright as well as spooky and dark, consider choosing a layout, styling, and link back buttons that are a good compromise of those things. For example, the Stunning Moon Background is neither bright nor spooky but it manages to blend the two in a way that will appeal to a wide variety of visitors who are seeking out either kind of graphic. You may wonder how link back buttons figure into the coherence of your site considering that most sites offer many different link back buttons that feature many different backgrounds and images. While only one link back button can feature the same design as your layout, it is still important to keep in mind that your link back buttons are a reflection of your site. If you offer cute and girly graphics, you should have a variety of cute and girly backgrounds or images featured in your link back buttons. However, you should not offer a link back button that features something creepy, and this is why - if someone knows absolutely nothing about your site and comes across that creepy button on another page, they will assume that your site offers spooky and dark graphics. If they click the button to visit your site, they will be disappointed and likely confused by the cute and girly graphics that you actually offer instead. Alternatively, they may actually be looking for cute and girly graphics and not visit your site because they assume that you don't offer them.

3. Are you willing to be flexible to accommodate what your visitors want from your site?

You will likely have a vision for what you want your site to be and what you want to offer upon opening it, however, be prepared for change. When I first opened my own graphics site, I offered premade banners that featured quotes, lyrics, and Neopets as well as premade backgrounds. Within a few weeks, it became clear that my visitors preferred my graphics that featured Neopets, so I scrapped everything else in favor of offering only neo-related graphics. A little over half a year later, as my talents continued to improve, I began receiving neomails from people who wanted to request a custom banner, which was not something that I had ever offered. I ended up revamping my entire site, complete with a fresh new layout and all new content, and I began accepting banner requests. A few months later, I received a few neomails asking if I ever planned to offer layouts on my site. This wasn't something I'd really considered before as my coding experience was limited. With some practice and determination, I learned how to make petpage layouts. Once again, I re-vamped my site to offer premade petpage layouts as well as premade banners, banner requests, backgrounds, and resources. Although this is just my personal experience, having seen how other sites have undergone change, I'm sure that many other site owners have similar stories. It's important to be accommodating and do your best to offer what your visitors want from your site. If your visitors are not letting you know what they want to see from your site, don't be afraid to ask them. Open a poll on your site, requesting that your visitors neomail you their opinions. Go to the Neoboards and ask for opinions. Do what it takes to make sure that your site offers what people are looking for.

If you believe that you have what it takes, you know what first impression you want to make, and you're willing to be flexible, then you're ready to jump into the world of being a site owner. I wish you the best of luck as you begin what will surely be a very rewarding journey.
Search the Neopian Times


---
Great stories!
---------
---------
---------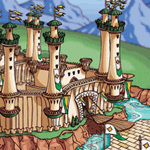 Ballad of the Faerie's Champion: Stagnation - Part Four
"So let us see if we understand this properly, Lady Ayame," the king said, speaking in the royal plural. "The crown effectively supports the entire Abyssal Acres holding throughout the year, because it cannot support itself. Now you want even more money from us."

by shinkoryu14
---------
---