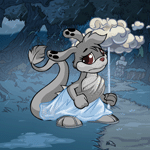 Dress to Depress

by jamespongebob

--------



It's coming and right around the corner. What? Well, the most depressing day on the calendar, of course! Yes, Grey Day. A day to celebrate sorrow and sadness, but who says that this day is boring! Not all of the best fashionistas in Neopia! Grey is an underappreciated color. As soon as you hear it, you think sadness, and just like that, you miss so many great outfits. It's not true that color is always in fashion. That you can't go with boring, dull, navy colors. Want some proof? Here are some great fashion ideas that will help you dress to depress!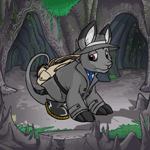 1. The Anything-but- Bori-ng Explorer
1. Bori Detective Hat -33000 NP
2. Bori Detective Coat - 49000 NP
3. Faerie Caverns Background - 800000 NP
4. Explorer Backpack - 55000 NP
5. Wellington Boots - 900 NP
Do you know why detective equipment is in this collection? Well, detectives are often on the case where they need to squeeze through tight places, chase suspects, reach places for clues and travel through strange places from muddy terrains to wet lands. which holds who-know-what. That's why they're perfect for exploring. This durable collection is perfect for any explorer. This grey set of items gives you a fashionable and functional look for exploring that's worth every neopoint.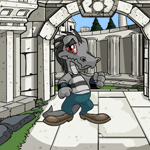 2. A Grey Spring for a Krawk
1. Spring Time Male Krawk Shoes - 34000 NP
2. Krawk Axe Wielder Costume Arm Bands -3000 NP
3. Pirate Krawk Shirt - included in Paintbrush Set
4. Spring Time Male Krawk Trousers - 45500 NP
5. Altador Archway Background - Prize from Virtual Prize Code
This is a fresh clean look for any Krawk and is perfect for the Spring because it lets air flow around. It also keeps time with the new latest trends in fashion for younger Neopets to keep cool and look good. Simple clean clothing make such easy, breezy outfits that anyone can wear. Simple arm bands, clothes and pants are simple and effective. The style might be grey, but it sure is light!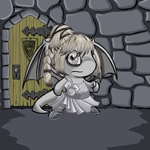 3. The Silver Queen
1. Silver Dress - Prize from Blumaroll
2. Shiny Silver Wig - 150 NC
3. Glittery Silver Contacts -From Stuffing Stufftacular
4. Silver Strappy Sandals - Prize in JubJub Power Bounce Game
5. Meridell Stone Wall Background - Also from a Virtual Prize Code
No one can deny silver is beautiful, but the truth is, silver is just a shiny grey. The dress, the sandals, the contacts can make it all happen, Worthy of royalty. The dress is stylish and amazing. The wig, perfect. The contacts, awesome. This fashionable look is worthy of a queen and it will also look fabulous on any Neopet! Bring light instead of darkness in this stunning NC collection.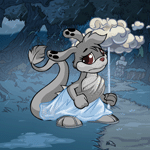 4. Stormy Style
1. Stormy Cloud Dress - Prize from Wonderclaw
2. Silver Strappy Sandals - Prize in JubJub Power Bounce
3. Cloud Umbrella - Prize from Wonderclaw (Not to be confused with the other Cloud Umbrella)
4. Stormy Night Background - 200 NC
Nature is cooking up an amazing outfit with the dark storm clouds and beautiful dress. Many people gather inspiration from inspiration, flowers, plants and fruits. I say phooey to that! Why not gather beauty from storm clouds. Rain is amazing! Many people hate the weather, but I don't know why. Rain brings life into this world, and so does this outfit do to your wardrobe. The sandals are very multifunctional and can match any gown and shine its beauty. The dress is simply stunning! The umbrella goes perfect with the outfit. You can even add some stormy music for a finishing touch! This combination brings the greyer underappreciated elements into the light and they sure are stunning.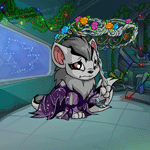 5. Space Xweetok Princess
1. Space Gypsy Xweetok Dress - 475000 NP
2. Silver Strappy Sandals - Prize in JubJub Power Bounce
3. Braided Metal Umbrella with Silk Flowers - Item from the Crafting Faerie
4. Holiday on the Space Station Background -750 NP
I'll admit, it's not the greyest, but this is a very nice, cool collection. Nearly all the space-related wearables are metallic and robotic, this dress is a nice deep violet which complements the grey perfectly. And isn't that umbrella just stunning! The framework and the braiding is done masterfully. Of course, no one would expect less from Delina, the Crafting Faerie. It's very pretty as if a Space Princess is looking down on Neopia. Like missing home. Any princess on a space ship would feel that one way or another.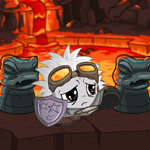 6. JubJub Fire Adventurer
1. JubJub Scientist Wig and Goggles-65000 NP
2. Magma Pool Background - 44000 NP
3. Ember Boots - 2500 NP
4. Shiny Silver Neopets Shield - 1000 NP
5. Altadorian Warrior Plate Shirt - 150 NC
Perfect for any of those adventurous JubJubs exploring Moltara. This is a fashionable statement that is also very functional to prevent heat. This is made of a special kind of metal which instead of conducting heat, prevents it from entering. Feeling the heat with this awesome grey combination? Well, you should, because these articles of fire-resistant clothing complement each other like peanut butter and jelly!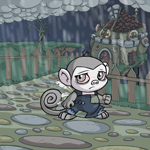 7. The Grey Faerie
1. A Grey Day Background - 23000 NP
2. Grey Faerie Wings - 100 NC
3. Grey Faerie Dress - 200 NC
We saved the best for last! What better way to dress to depress than dressing as the Grey Faerie herself? People think grey is depressing, but I disagree. This is a beautiful look and no matter what people think of the Grey Faerie, she will always be the most beautiful faerie in Neopia. The stitching, wings. And isn't the background beautiful?
We have seen seven different outfits. Seven different combinations. Seven different amazing styles, centering around the color you may least expect. Grey. And this is not it. There are so many more beautiful outfits you can put together from the color grey. Grey is so underappreciated, but maybe that's what makes it so beautiful. Honestly, I don't think these dresses depress. Grey is a way to dress to impress!
*Do note that all of these prices are estimates and some items are no longer on sale; good for you if you already bought it.