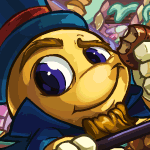 Top 10 Candy Gift Ideas for Valentines Day

by mikh26

--------

Also written by ipod_diva_92

Tuesday, February 14th, also known as Valentines Day, is a great day to get gifts for the ones you love, close friends or anybody else. Valentines Day is about showing love and kindness. Gifts like cards and flowers are nice and there is nothing wrong with them, but we all know that everybody loves getting candy. So this year we are going to list the top 10 candy gift ideas.

10. Oozing Chocolate Heart
Estimated Price: 1,000 Neopoints
Barely making the list is the Oozing Chocolate Heart. This item is a double win; it is not only made of chocolate, but it is also full of cherry filling. So why is it coming in at number 10? The reason is because this is a gift that can give the wrong impression. This item looks like a broken heart, so it could be taken that they have broken your heart. Overall, this is a great tasting gift that most people would love.

9. Heart Shaped Chocolates
Estimated Price: 2,500 Neopoints
If you are more of a traditional type of person, this is the perfect gift to give to anybody. The packaging truly incorporates the two main Valentine's Day colors. These heart shaped chocolates come in a luscious red box and is wrapped with a beautiful bright pink bow. With delectable chocolates inside, this really is any person's dream gift. However, this item is near the bottom of the list because there is already a similar gift that we will get to. This item may be cheaper, but not quite as nice.

8. Dark Chocolate Hearts
Estimated Price: 1,500 Neopoints
The Dark Chocolate Hearts come in at number 8 because we know Dark Chocolate is the least liked chocolate. We are sorry if you are a dark chocolate lover. This box comes with four dark chocolates; each one is hand shaped into a heart. If you have friends who love dark chocolate then this would be the gift for them. If not then you should probably look for something else on this list.

7. Strawberry Heartcicle
Estimated Price: 2,000 Neopoints
This Heartcicle is a delicious strawberry flavored chocolate on a stick. Although that might sound extremely confusing, don't let that deter you from purchasing this as a present for that special someone or friend this Valentines Day. This present is extremely different from the traditional chocolates but people love ice cream and strawberries, so why not get them both!

6. Heart Shaped Bon Bons
Estimated Price: 8,500 Neopoints
Coming in at number six is the Heart Shaped Bob Bons. These chocolate treats are extremely classy and perfect for anybody. Unless you have a good amount of Neopoints you probably won't get this item for all your friends. This item is the most expensive, but anything less than 10k is a nice price for a gift for your friends and loved ones. If you do have enough Neopoints, then you could get this for you pet to enjoy as well.

5. Big Bag of Sweets
Estimated Price: 900 Neopoints
Not everybody likes chocolates for Valentines Day, so make your sweetheart happy by giving them a Big Bag of Sweets! This is a wonderful Valentines gift, because inside the bag is a little bit of everything. This is a perfect untraditional present for anyone. As an added bonus, the bag keeps everything together so you won't have to worry about your candy dumping out or falling on the floor.

4. Heart Breath Mints
Estimated Price: 1,000 Neopoints
This gift is a nice choice because it comes with a very nice heart shape container that you can keep. Not only do you get a sparkly heart container, but you get tasty mints as well. These mints will keep your breath fresh, perfect for when your pet gets that pet breath. The downfall to this item as a gift is the recipient of the gift might get the wrong impression from this gift. So just give this item wisely.

3. Heart Shaped Box of Toffee
Estimated Price: 1,700 Neopoints
This is a perfect gift for anybody who is allergic to, or dislikes chocolate. The delicious buttery toffee flavor is a perfect candy to spoil your dinner with. So if you feel like taking your friend out for dinner, but you would rather not spend a lot of money, be sure to load them up with this Heart Shape Box of Toffee beforehand.

2. Valentines Heart Shaped Chocolate Box
Estimated Price: 3,300 Neopoints
Some of you are wondering how such an item that everyone gives every year is listed at number 2. Yes, this gift is probably the most given and seems like the most obvious gift for Valentines Day, but it takes number 2 because of the great response. Everybody loves chocolate and this gift wins over a lot of hearts. So it may be common but it gets the job done.

1. Cherry Rose Lolly
Estimated Price: 2,000 Neopoints
This adorable rose shaped lollipop is the number one Valentine's Day gift you could give to anyone this year. This rose lollipop looks extremely realistic, tastes just like cherries, and doesn't have any painful thorns. This really is the number one Valentine's Day treat you could give to anybody. Make sure you give this tasty treat to somebody special because people may get the wrong impression if you don't.
That concludes our top 10 candy ideas for this Valentines Day. We would like to mention a few other candies that just missed the top 10. Glitter Heart Candy, Black Licorice Hearts, Angry Emoticon Hearts, and Icy Heart Candy were all up there but we couldn't choose them all. Not everyone will like all of these but that is why there is a variety of items. All of these items are pretty cheap but it's the thought that matters not the price of the gift. Have fun giving and receiving gifts and maybe let your pet share some of your sweets as well.
Happy Valentines Day!