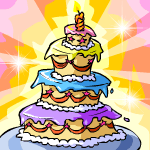 Top 9 Ways to Celebrate Neopets's Birthday

by babygirl122187

--------

Also by luckyone121

Why, hello there, fellow Neopian! You must be here because you know that is Neopets's birthday already! What is that? You are not prepared? Well, you came to the right place. In this article we will be discussing the top 9 ways to celebrate Neopets's birthday! Gather some friends and get ready. This birthday celebration is sure to top them all!

1) Customise your pets with the perfect birthday outfits

To begin the festivities, what better way to get ready than to dress your pets up for the celebration? Luckily, there is a wide variety of birthday items to choose from. If you have access to Neocash, the Festive Outdoors Birthday Party Background or Birthday Celebration Background are both beautiful choices. Add a 10th Birthday Balloon Garland or Birthday Cake Topper Foreground to make your pets look extra festive! We would also suggest dressing your pet up in quite possibly the cutest Neocash item of all time: the Commemorative Birthday Cupcake Costume. This costume is quite popular and many Neopians' favorite item. I'm sure you can see why! If you prefer not to dress up in such a large costume, the Birthday Cake Hat is also a fabulous choice. WARNING: NOT EDIBLE.

If you are not lucky enough to have Neocash access, have no fear! There are still plenty of wonderful, decorative Neopoint items. Birthday in the Park Background or 8th Birthday Celebration Background are both fantastic choices. If you open a Neopets 11th Birthday Goodie Bag, you may also get Birthday Streamers, which match any birthday background perfectly! There are also many birthday hats that come in all shapes and colors. Our personal favorite is the Sparkly Pink Neopets 8th Birthday Hat. You can also buy the matching Purple Neopets 8th Birthday Bead Necklace! If pink isn't really your color, you MUST try the Blue 9th Birthday Cake Hat. It is the perfect accessory for any Neopet! We are sure that with any (or all!) of these accessories, your Neopet is sure to look quite dashing!

2) Celebrate by painting your pet

Once your pet is all dressed up, it is time for the fun part! One of the best ways celebrate is to paint your Neopet the color that they have always wanted to be. Some of the most popular colors that your pet may just be begging for might include Faerie, Baby or Royal. Though, honestly, I don't know why any pet would actually want to be painted Baby. I mean, would you like to start your youth all over again? I know I wouldn't! Maybe this time, actually try talking to your pet and asking them what it is that THEY would like to be, instead of what YOU would like them to be. There is quite a large selection to choose from!

3) Decorate your Neohome for a surprise birthday party

Another great way to celebrate Neo's birthday is to make sure your neohome is ready for the surprise party. You will need Yellow Birthday Goodie Bags, party hats and birthday blowers for all of your guests. Make sure you have plenty of balloons and streamers to decorate with. You may even like to splurge a little and pick up the Birthday Celebration Wallpaper. It may take a while to locate enough, but it will definitely be worth it! (Shhh.... you just can't tell TNT. It'll ruin the surprise!)

4) Take a moment to browse through old news

During this celebration, it is important to take a little time to think about everything that has happened in the past year! Who could forget the mysterious disappearance of Krawk Island? We all had fun playing those puzzles and gaining access to the new Governor's Mansion. Several exquisite neocash items have also been released including Blumaroll and Wonderclaw items. Perhaps the biggest milestone in this past year was reaching one trillion page views! There were several auctions, trades, and tons more excitement! Even Sid showed his face for the celebration! Why not take some time to reflect on everything that has happened since last year's birthday?

5) Splurge a little and open some NC Mall Birthday Capsules

If you are an avid NCer, you probably have already raced to the NC Mall for the yearly birthday capsules! Every year, Neopets releases Birthday Capsules filled with all kinds of goodies including rereleased items and a limited edition bonus item! It is fun to test your luck and see what snazzy new items you can get! Although we must warn you, it can be quite fun and addictive! *twitches*

6) Get your creative juices flowing and enter some birthday competitions

If you are creative, take some time to show your work by entering some site competitions! The Art Gallery is full of truly talented artists. Take some time to draw a birthday-related picture and submit it! If you are more into writing, perhaps try your luck at the Storytelling Competition. The Neopian Times is also a fun way to prove your writing skills. Those who are witty enough may also take a shot at the Caption Contest! All contests are usually birthday-themed this week and might really get you into the birthday spirit!

7) Celebrate with friends by gift tossing

Some Neopians might find it fun to send their neofriends gifts on this day of celebration. You may send your friend the paint brush or morphing potion that they've always wanted. You may also help them achieve their goal of completing or helping them complete their gallery or stamp album. If you are not rolling in neopoints, the Neopets 7th Birthday Goodie Bag is only about 700 neopoints. A Happy Birthday Card will let them know that you are thinking of them. After all, it's the thought that counts!

8) Open some goodie bags

If you have never opened goodie bags before, you are in for a treat. You can win all sorts of fabulous prizes! Our all-time favorite goodie bag is, in fact, last year's birthday goodie bag! The Neopets 11th birthday goodie bag has wonderful prizes including the gorgeous Star Gazing Background and Birthday Streamers. Although it is all based on luck, it can be quite a jolly time opening goodie bags. Generally in these particular goodie bags, you receive one plushie, one random piece of cake, and if you are really lucky you will win a wearable! Just think, folks, that was last year's goodie bag. Who knows what this year's birthday goodie bag could bring!

9) Pick up a birthday cake

One of the most important things to do is to go to the Bakery and talk to The Breadmaster. You will need to see if he can make you a custom cake for this special occasion. Make sure you get to him with enough time for him to bake the cake. Otherwise, you may have to pick up a Neopet's 7th Birthday Cake for your party, which is probably not the best idea. After all, there wouldn't be so many pieces of it floating around Neopia if it actually tasted good, right?

Well, I'm sure that you are now ready to go out into the world and throw the best birthday party TNT has ever had. Make sure to eat too much cake, open too many presents, and have some fun! HAPPY BIRTHDAY, TNT!