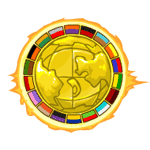 Altador Cup VI: The Team Files Part 5

by zinkidy_dink

--------

This is the final part of the "Team Files" series! I'll be giving my verdict on the final four teams, and then it is up to you to decide who you'll be rooting for.

Tipped for the trophy last year, Shenkuu ended the competition in a disheartening 11th place. Normally finishing in the top 4, Team Shenkuu was devastated to fall in the rankings. They had a lot of explaining to do to their fans. Right Forward Foltaggio took it upon himself to release the team's statement.

"ACV shocked us, we finished in 11th place and we're sorry to have disappointed our fans. However, we shall be returning to the ACVI with a new start, ready to take on the other teams."

Starting out in the ACII, the team is led by Captain and Left Forward Mirsha Grelinek, the Top Goal Scorer for two years running. Grelinek has been praised for her speed and scoring skill but has also been criticised for her inconsistency. A natural leader, however, Grelinek has won over fans by pulling her team into the top 4 three times in their four years of play.

In Y9, after the ACI, Antola Maeir was drafted in after Grelinek dismissed Turo Rafels from his Left Defender post. Maeir has no previous experience of Yooyuball, but she showed impressive blocking skills, making her a very successful defender. Yet, she too, like her captain, is inconsistent.

Team Shenkuu have had some bad press due to their Right Defender and perfect tackler Larcy Phu. Phu has been known for his dirty play and has been very close to being replaced by his captain, but his teammate, Foltaggio, keeps convincing Grelinek to reconsider her decision, saving Phu's place in team numerous times.

Goalkeeper Xana DiLanche has been an energetic player since Team Shenkuu first stepped out onto the pitch for their first ever game. Initially slated as too nervous to play, DiLanche has proved the critics wrong; she has never seemed to let her nerves affect her performance.

Team Shenkuu are hoping to reform this season and it's rumoured that Chef Bonju has been serving the team exquisite foods in hopes that altering their diets will improve their performances.

The ACVI will bring high expectations for the team, after losing supporters last year, they'll need to work hard if they want to get back into the league tables.

Considered as a lower tier team, Team Terror Mountain's best ranking was last year's, at 9th place. Their Yooyuball track record may not be great, but in the ACV, Team Terror Mountain won an impressive 32 out of their 34 Shootout Showdown competitions.

Having had numerous roster changes to their Left Defender and Right Forward positions, the team is still captained by Prytariel, a poor scorer but an excellent passer. She was nominated for the Biggest Underachiever award for her participation in ACI, only to be beaten by Keetra Deile of Virtupets.

The current Left Defender, Evrem Guilako was traded for Elbin Kroe last year (who had actually replaced Selwick Phoss after ACII). Guilako has been called weak, seems to be a waste as a defender; his scoring skills are excellent and critics say that he and Prytariel should switch roles.

After just a year with the team, Tico Tems, the Right Forward, was apparently kicked out of the team for being a weakling. Team Terror Mountain was just fed up of his constant whining and replaced him with Osielle Lidel. Lidel has excelled at scoring, mainly down to his speed but has not escaped the critics' harsh comments. Slammed as inexperienced and a poor blocker, Lidel often panics midgame and Prytariel is often seen giving him words after the match.

Rinok Fitel, the resident Right Defence has also been slated as inexperienced, whilst Goalkeeper Minae Mitora has been attacked for being lazy and slow. It looks as though the team have been victims of unnecessary and unfair criticism, but it's true. Team Terror Mountain will never be champions of the Altador Cup if they don't make appropriate team changes.

So this Altador Cup tournament is not going to be a good one for Team Terror Mountain, rumour has it that no team changes will be made.

Their lack of Yooyuball talent is made up as Slushie Slinger champions of ACIII. Lead by the Centre Forward Loryche, Team Tyrannia is a lower tier team. Not a terribly popular team, they traded Evrem Guilako for Team Terror Mountain's Elbin Kroe in time for the ACV.

Loryche, in response to the trade said:

"Last year we dropped from 8th place to 10th place. We blame this on a sudden team change, we weren't used to working with Elbin, but now we've had a bit more time playing as a team, we're certainly going to do better this year."

Whilst the team had trouble gelling last season, that's not the only problem they have faced. Goalkeeper Harlis Neyhbol is a great player, he has thunder reflexes but his consistency is what is holding him back. Wila Benne, their Left Forward, is an excellent scorer but her blocking skills let her down. As for "Scrap" Taggert and Elbin Kroe, the Centre Defender and Right Forward respectively, they are both injury-prone and are often seen bandaged all over.

The ACVI might see Team Tyrannia jump up a few ranks, but it's highly unlikely that we'll see anything spectacular from the team.

It's not surprising that most teams are wary when they are playing Team Virtupets; they have a rumoured allegiance with Dr. Sloth! Lately, since ACII, they've been getting better, reaching 6th place last year, shaking their underdog label.

Captain Keetra Deile is certainly a player to look out for; the Right Forward shows excellent scoring tactics as well as speed. Her team, consisting of two robots, are being considered as the possible winner of the ACVI, and it's definitely possible that they'll be bringing the trophy back to Virtupets and of course, Dr. Sloth.

Keetra Deile commented on the expectations of her team,

"We've been working so hard lately, we owe it to our fans and supporters. It's definitely a possibility you'll be seeing us in the final, fingers crossed!"

Goalkeeper Goltrom Mk 1 was recruited to replace Z-4B Goalinator at the start of ACIII, and along with fellow robot, Left Forward XL Striker 3.8, have been prone to malfunctioning. It's reported that training sessions had to be cut short in order for them to be repaired. If a breakdown occurs in the middle of a game, it would be detrimental to the team's hopes of winning the Altador Cup.

Considered an average team by some, this team will be closely watched to see if they can continue their rise up the ranks. I believe that it's very much possible, but whether they'll win the ACVI, I'm not so sure.

So, that's the end of the series, hopefully I've helped you make your mind up as to which team you'll be rooting for this season, and I hope you'll be watching the teams as eagerly as I will be.