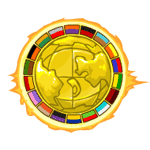 Altador Cup VI: The Team Files Part 2

by zinkidy_dink

--------

Welcome to the second part of the "Team and Predictions" series! Last edition, I went through the predictions of the host land Altador, along with ACII winners Darigan Citadel, the popular Team Faerieland and the underdogs Team Brightvale. So, as you decide which team you'll be supporting this year, I'll continue going through the teams!

The competition's first ever winners, Haunted Woods lifted the prize in Y8, beating Darigan Citadel into taking silver. The following year, teams were on the lookout for Haunted Woods and they managed to knock them into 7th place, a devastating loss for Haunted Woods. Unfortunately for the team, this was just the beginning of a downward spiral, leading them to 12th place; their lowest ranking to date.

Having seen a couple changes to their Centre Defender, Haunted Woods is looking to climb up the leader board to reclaim the Cup.

With the fearsome MVP of Y8 Krell Vitor as Captain, Team Haunted Woods has outstanding teamwork skills and it often baffles supporters about how they have slipped in rankings. Yet it's clear that Haunted Woods have some serious work to do.

As well as excellent leadership skills, Vitor is one of the most respected players in the tournament, but his teammates don't always live up to the reputation of their Captain. Wan Dirx, the resident Right Defender, has been called inexperienced, whilst Zo Junior has been criticised for his poor guarding skills. However, after winning the Cup in the first year of the Altador Cup, Team Haunted Woods had to deal with the massive loss of their veteran Centre Defender Chelo Binay, who announced her retirement shortly after she saw her team lift the trophy.

Vitor, having lost his mentor, recruited Autrey Fulse for the next season, only to be replaced by "Brains" Mortigan. A stupid mistake on Vitor's behalf, teammates have trouble pulling Mortigan off the heads of some of their competitors, leading to complaints from other teams, calling for their disqualification. Mortigan's desire for err... Brains has been hard to overcome, but that's not the only flaw observed by fans. A slow player lacking even basic intelligence, perhaps Vitor's judgement has cost the team any hope of reclaiming the Cup.

Lead by Captain "Poke" Cellers, Team Kiko Lake have never fared too well in the Altador Cup; their best placement to date is 13th in the first tournament. Unfortunately, Team Kiko Lake were caught in a massive rock slide, causing them to drop out of ACIII, suffering major injuries. Their return in ACIV saw a massive shake up in the team's roster, with 3 original players along with 2 new players.

Controversy hit the team as they returned with ex-Brightvale Goalkeeper Erli Quinnock, was recruited by Team Kiko Lake, making spectators wonder whether foul play had occurred. The Altador Cup Committee dismissed the rumours and the team were allowed to participate.

Though, the team mix up has not helped Team Kiko Lake at all. In all the tournaments they have participated in, Kiko Lake have been placed 2 places away from the bottom of the league table.

After losing many fans due to the scandal regarding Quinnock, this season predicts bad times for the team, even if they correct their flaws. Spectators are not expecting anything exceptional from the team.

Prior to winning the ACIV, Krawk Island have always finished in the top 4, until they were struck by the Winner's Curse last season, where they dropped to 7th place. Plagued by the curse, supporters are left wondering whether Krawk Island will be able to better their current 7th place.

Captain Garven Hale, the Goalkeeper for the team is indeed an exceptional team leader, an utter natural on the pitch, is immensely proud of his teammates.

"All credits go to the team as a whole, we work hard, we play hard and I've never known such determination! This Altador Cup will see the Pirates lift the trophy once again!"

Though, Hale was not always the captain. Originally, Right Forward "Dasher" Soley was captain, before declaring his retirement at the end of ACIV. He was subsequently replaced by Feldon "Dinksy" Collibridge. However, Collibridge unfortunately suffered an injury, just days before the start of ACV, forcing Soley to return to the team immediately for one last time. However, with Soley seen training with them, it's unknown whether he will be returning full time or whether he is now coaching the squad.

Under the new command of Hale, Krawk Island seems to be tackling their weaknesses head on. With every training session Right Defender Zayle Sufhaux seems to improving amazingly. He no longer looks as the novice in the group, whilst Left Forward Eayln Hawkshanks is throwing the yooyu in the back of the net; he is a stronger scorer than ever before.

Krawk Island have been a successful team, no doubt about that; their awards show that. Soley was awarded 3, Sufhaux and Hale won 2 awards each and Nitri Cassale received 1 over the past competitions. With a massive fanbase, Krawk Island is looking towards one of the best seasons yet, provided that they play as well as they have been training for ACVI.

Hugely disappointed in reaching the finals only to lose to Lost Desert, Kreludor are in fighting spirit ahead of the 6th Altador Cup. Hugely supported by an army of fans, they are hoping to be victorious this year.

Coming 9th in ACI, Kreludor was forced to pull out of ACII due to a problem with their training grounds (rumour has it that a rival team was to blame!) but came back with 2 new players, Goalkeeper Jurin T and Right Defender Coco Metrone. The new roster for Team Kreludor saw the team climb up the league table and, whilst catching Captain Derlyn Fonnet during a break in their training, she spoke of their confidence.

"We're on our way up! In the coming months, you're going to watch us hold the trophy which we deserve! We're bringing it back to Kreludor! Woooo!"

The energetic Left Defender Fonnet makes an excellent tackler and passer, though initially, their colossal fanbase wasn't always on her side. When Team Kreludor first stepped out on to the pitch, supporters accused her of being too inexperienced to lead the team. Despite the taunts, Fonnet has proved the critics wrong. Her whole team supports her.

Though coming second last year has boosted their confidence, they understand their flaws. It's reported that Metrone is still having problems with her tackling even though she's having one on one coaching with her Fonnet and it's said that Zenor Kevix is still lacking the strength as Right Forward.

The runners up better watch their backs; all the teams will be playing tough against them, but watching them train make me wonder whether that'll be a problem at all.

Kreludor are the expected winners of the ACVI in many people's eyes; they are certainly very strong competitors.

With that, part two ends! The next instalment will include last year's winners Lost Deserts and new comers Moltara. Make sure that you don't miss part three in the "The Team Files" series!