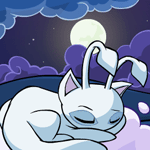 Old vs New: Which Game is For You? Part VII

by lakefox

--------



Welcome back, everyone! Do you remember where we were last week? You don't? Why, it was Terror Mountain where we saw some fun snow filled games. Can you guess what they were? Well, I won't make you want any longer! They were Grundo Snowthrow vs Snow Wars II, Ice Cream Factory vs Ice Cream Machine, and Igloo Garage Sale vs Igloo Garage Sale – The Game. Now if you can remember where we heading to this week then I would be genuinely impressed. For those of you who can't I will give you a little reminder: Faerieland and Neopia Central. In Faerieland we will take a look at Maths Nightmare vs Maths Nightmare and Faerie Cloud Racers vs Faerie Cloud Racers vs Extreme Faerie Cloud Racers. We then will jump over to Neopia and look at Meerca Chase vs Meerca Chase II.

Title: Maths Nightmare

Type: Puzzle

Location: Game Graveyard

ID: 150

Status: RIP Y10

Now as a person who loves puzzles and enjoys math problems, I found this a terrific game to play. I was sad to see it go; yes, I know there is a newer version, but I felt like I was parting with an old friend. Luckily I can still visit from time to time. The object of the game it to make the Babaas jump over the fence and run away, but to do this you must solve the equation on each Babaa. Imiya is at the bottom of the screen and you must solve all the equations before the Babaas; which start at the top of the screen, reach her. They are nine problems to solve in each stage, and each stage the Babaas will fall slightly faster. At the start of each game you could choose a difficulty level for the problems: addition, subtraction, multiplication, division, or a mixture of all. I was good enough at this game to earn myself a bronze trophy in it.

Title: Maths Nightmare

Type: Puzzle

Location: Faerieland

ID: 885

Status: Active

Imiya is back in this version of Maths Nightmare, and yes, it is the same title as the original. Tomorrow she has a math test which is essential to pass, and as we all know you need to be well rested before taking any test. Once again the object of the game is to solve the equations which pop up on the screen, unlike the original only one will show up at a time. Granted, each problem shows up a short period of time, whether you have solved the others or not. To advance to the next stage, you must solve all nine problems before time runs out. You heard me right, before time runs out. There is an evil alarm clock which will go off if time runs out, which in turn wakes up Imiya and game over then.

To make a simple game a little more complicated, there are Babaas on the left side of the screen, but they can only jump over the fence if no equation clouds are blocking them. If too many Babaas are blocked, they will fall on the alarm clock, and we all know what that does now. Again, you have choices on the difficulty of levels: addition, subtraction, multiplication, division, or a mix of all four. After a certain amount of stages, the alarm clock (timer) will reset, but eventually you will need to solve more stages in the same amount of time. As far as I can tell there is no way to speed up the rate of appearance for the equations. I was fortunate enough to earn the avatar on the original version of the game, but I am still trying to earn a trophy from this version. I mean I would like to have the set; what girl wouldn't?

My pick: Maths Nightmare (ID: 150)

Title: Faerie Cloud Racers

Type: Action

Location: Game Graveyard

ID: 137

Status: RIP Y7

The earliest version of this game was very primitive. There were not any pretty faerie houses and trees, but yet it was still fun to play. You played against another opponent while trying to avoid the walls or the "cloud" left by them or yourself. Everything was very simple, and the only thing you had to do was control your cloud racer using the arrow keys. If you don't believe me, then please go play it at the Game Graveyard!

Title: Faerie Cloud Racers

Type: Action

Location: Faerieland

ID: 586

Status: Active

Faerie Cloud Racers (ID: 586) was the first version I can remember playing on Neopets. You pick which faerie you would like to play; i.e. Fire, Tooth, Air, Water, etc. and then you will face off against a different faerie. Again you will control your racer with the arrow keys, but this time you will have to avoid additional obstacles along with walls and "cloud trails". These obstacles are trees and houses and each level will have more than the one before, only one time will this reset and that is about halfway through the game. At that point things get really interesting and super fast. By the way, have you found Fyora the Faerie Queen yet? You haven't? Then I suggest you go play the game and practice, practice, practice!

Title: Extreme Faerie Cloud Racers

Type: Action

Location: Faerieland

ID: 1155

Status: Active

Oh wow! This time it just isn't one opponent and yourself, but three other opponents and you! Luckily additional obstacles have disappeared, but now you have four smoke trails to look out for and we can't forget about those walls either. This time you only have four choices of faeries to choose from, each one will start at a certain position on screen. I suggest you take the time to learn which is best for you. Power-ups are available in this game, they can make you speed up, slow down, or even go through smoke trails. Each level will be faster than the previous one and let me tell you the speed and competition can be intense! Reminds me... I better go practice.

My pick: Faerie Cloud Racers (ID: 586)

Title: Meerca Chase

Type: Action

Location: Game Graveyard

ID: 46

Status: RIP Y7

Now this is a game which brings back many memories. This is one of the first games I ever played when I first joined... wow, can you believe it... seven years ago! You played a Meerca which has to collect different neggs, but be careful, though, because as you collect neggs then the ferocious red neggs will appear. If you run into a red negg or hit a wall, then it is game over. The different types of neggs you can collect are: Yellow, Blue, Green, Grey, Happy, Rainbow, and the extremely rare Fish Negg. What's the difference between all these neggs, why the point values! You had three different modes you could choose from as well: Easy, Medium, or Hard. Again the points values are different for the modes as well. For example, if you have a yellow negg on each mode you the points would be three, five, and eight respectively. On the other hand, if you had a fish negg, the point values for each mode would be one fifty, two fifty and four hundred points. The most common type of negg is the yellow negg, which would explain why I would be excited when anything else appeared!

Title: Meerca Chase II

Type: Action

Location: Neopia Central

ID: 500

Status: Active

This game is a sensational update to the original version. Why do you ask? Well, not only can you play the original version of the game in this one, but you have four other ways to play as well. Now you may open up the game and look at the opening level and think I'm wrong, but trust me I'm not. The five ways to play are: Classic, Freestyle, Maze, Ferocious, and Gravity. You notice the last two ways are not available when you first open the game, but you will have to something first to make them active. I'm not going to tell you, but will let you figure that out on your own. Along with the five different ways to play, you have three different modes as well: easy, medium, and hard. The only level which doesn't have all three modes is Gravity, but that is for an entirely different discussion. On all other methods to play the points for each negg is the same for easy, but you will notice a difference for medium and hard modes. I won't go into each different negg's point values, but the following neggs are available to be picked up: Yellow, Blue, Green, Grey, Glowing, Rainbow, Power, and again the rare Fish Negg. Remember to avoid walls and those evil red neggs or it will be game over. If you haven't figured out by now, if you run into your trail of neggs behind you, it will also be game over!

My pick: Meerca Chase II!

Next week will bring the conclusion to this series and what better way to end it than with some of my favorite games in Neopia, which are located in Krawk Island. This is ironic because it actually isn't my favorite land in Neopia. Although there are several games located at Krawk, I will only be looking at Deckswabber vs Stowaway Sting and Dubloon Disaster vs Dubloon Disaster! Onward bound!
Search the Neopian Times


---
Great stories!
---------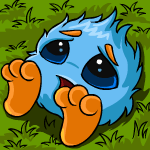 Faithful Friend: Unwanted
The only reason I was put in the pound was because my owner could only take care of four pets, and when she got her fifth, one of us had to go.

by calla25
---------
---------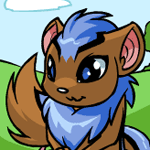 Rain, Rain, Go Away
The sun shone brightly outside, warming the kitchen of 1423 Neopia Central. The sweet smell of a baking cake drifted through the window...

by yarnandclay
---------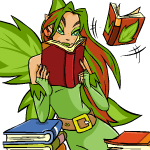 Illusen's Notebook
The previous owner of the book clearly did like to keep a diary, because the next page is full. And the next page. In fact, every single page right to the end of the book is full from top to bottom in the emerald green ink.

by nerdytiger
---