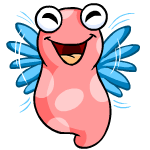 Picking the Perfect Petpet - Part II

by arah_n

--------

Has your Neopet been begging you for a Petpet of his or her own? Have you ever looked at the Petpet Puddle and panicked over all the endless possibilities? Does the thought of having to choose the perfect little friend to keep your darling Neopet company keep you up at night?

If you answered "yes" to any of these questions (or if you just thought it would be cool to read an article about choosing Petpets), then this is the guide for you!

In my last article, we went over the benefits of Petpets, where to find what they look like (the petpage for 100bottles is a great place to look), and where to buy them. We also discussed how there are three main categories, or methods, that can be used to match your Neopet with the perfect Petpet. In case you didn't see that article (shame on you, go find it immediately!), we'll do a brief recap before we move on.

Methods to the Madness

First, keep in mind that it's absolutely fine to pick a Petpet for no other reason than that you and your Neopet like it. Or, maybe you read my last article, and Color Matched your own perfect combination already, and really don't care about any of the other categories. If either of these are the case, and you've got the ideal Petpet in mind, then go get it and feel free to skip the rest of this guide. I recommend you check out the editorial instead, you might even learn something (something like, "no, you may NOT earn Neopoints on your side account!").

However, most users want to try to match a Petpet to their Neopet perfectly, to keep things coordinated and so that their Neopet will have something in common with their new friend. As I mentioned, there are three nice and easy methods, or categories, for matching. These can help you find that one special Petpet out of the more than four hundred currently available.

And the categories are:

Color Matching

Species Matching

Theme Matching

Last time, we went over Color Matching in depth, stressing how important it is to take a good look at your Neopet and determine ALL the colors that he or she has. If you have a Faerie Techo, for instance, he or she has a mixture of yellow, blue and light blue colors. You might be tempted to just pick out a Petpet that has been painted Faerie to do a quick and easy match. Not so fast! It's not usually that simple. Each Neopet and Petpet species looks different when painted, so whereas one species might turn pink and purple when painted Faerie, others might turn red and orange! Therefore, a Faerie Slorg doesn't really match very well (two shades of pink and blue) with your Faerie Techo. However, a Maraquan Albat has a nearly perfect color match (yellow, blue, light blue and a little light orange). So always be sure to notice every color, and don't be tempted to just match paint brushes!

Best of Species

Now that we've gone over Color Matching, it's time to take a look at the next category: Species Matching. This one, for me at least, is the easiest way to match a Petpet to your Neopet. Using this method, you choose a Petpet based on how closely its species looks like your Neopet's species. Remember, not only are you aiming for coordination, you also want to make sure that your Neopet and their new Petpet will have something in common right off the bat. If they look like they could have come from the same family, it can really help them to feel more close to each other.

While colors are pretty straightforward, species allow for a little more interpretation. If YOU think the Petpet looks like your Neopet, then it doesn't matter if someone else says that another one is a better match. Keep in mind that all that matters is for you and your Neopet to both be happy with your selection.

When you are browsing through Petpets, try to notice characteristics about them that might be similar to your Neopet's. While some are pretty obvious (the Blumaroo with the Baby Blu, for example), others can be a little harder to choose. For instance, a standard Pteri has certain specific features (two legs, two eyes, a beak and a long tail, for starters). So try to find Petpets with those same features. A Weewoo has these same characteristics, as does a Skree and a Quintilc. However, it's fairly obvious that of those three, the Weewoo looks much more like a Pteri than the other two. The Skree is a bit shaggier, more colorful and prehistoric looking, while the Quintilc resembles origami!

Another good match, by the way, would be a Horus. It shares more features with the Pteri than even the Weewoo (it has wings), but I personally think that the styling is too different to make it a perfect match. As I said, this method more open to interpretation, so if you feel that a Horus is more like your Pteri than the Weewoo, go for it! Maybe you have a Faerie Pteri, and you like the way the Skree is both bird-like and has a similar color scheme. That would technically be mixing categories, which we'll go over in the next article, but it's ok to start thinking about things like that now.

To help you get started with the Species Matching, here's a list of 35 Neopets and matching Petpets that I've put together for you. All of these are based on starter-colored Neopets (blue, red, yellow or green), so keep in mind they may not match with other paint brushes (particularly Baby, Maraquan, Tyrannian or Mutant, anything that changes their actual body type). With Species Matching, color is unimportant, so don't even worry about it. It's all about the features and body type. And don't assume that because I chose an Anubis as a good match for a Lupe, you shouldn't pick a Juma instead. Remember, if you think a different Petpet looks closer to your own individual Neopet, go with your feelings!

Acara - Alkenore

Blumaroo – Baby Blu

Bruce – Darblat

Buzz - Zebba

Chia – Flosset

Chomby – Sauropod

Cybunny – Snowbunny

Eyrie - Vaeolus

Elephante – Ettaphant

Flotsam – Delphin

Gnorbu – Vacana

Grarrl - Trumpadon

Grundo - Gwortz

Hissi - Quetzal

Ixi – Nuk

Jetsam – Sharky

Jubjub - Magaral

Kau - Whinny

Krawk – Krawk (sorry, just had to throw that in!)

Korbat – Karren

Kougra - Gruslen

Lupe – Anubis

Lutari - Lutra

Meerca – Babyca

Moehog - Pygui

Ogrin – Bika

Peophin - Bluna

Pteri – Weewoo

Quiggle - Frogarott

Scorchio – Moltenore

Shoyru - Dragoyle

Techo – Gumblesh

Tonu - Krawkadon

Uni – Alabriss

Xweetok – Faellie

Whew! Now that you've seen so many examples of Species Matching, you should have a pretty good idea of what it's all about. Notice what makes your Neopet's species unique, and then see if there is a Petpet out there that has those same defining characteristics.

In the third and final article, we'll go over the last category, Theme Matching. We'll also talk about mixing categories, and maybe I'll even throw in a few more random ideas, as well. Until then, have fun working on your matching skills!