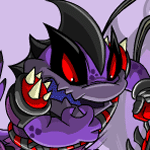 Reshar Collifay: A Star in the Making - Part Six

by samschelfhout2

--------

Aiden ran onto the field with the three players as they were celebrating. Reshar could see the Haunted Woods team sobbing as they left the field. The announcer was speaking again. "Congratulations to Neopia Central on their win over the Haunted Woods! The Championship game will be played late tonight after the other semifinal game! You will play either Kreludor or Maraqua on the Championship Field, which is just past Field 4. We wish you the best of luck on your way to becoming World Champions!"

"Isn't this the best?" Thilve asked the team.

"Yeah, I bet we can beat either one of those teams!" Nixx said.

"Hey Reshar, want to watch the game?"

"Err," Reshar started, "I'll pass. I'll be at the concessions. I'm starving; how about you guys?"

"Reshar's right," Aiden said. "How about you guys get a hot dog from Hubert's? I'll give you some neopoints..." He reached out of his pocket and got a bag of neopoints. There was just enough to get three hot dogs. "Meet me back at the Championship field in about an hour."

"Thanks, Aiden!" they said as they ran down to the concessions. They approached Hubert's Hot Dogs and ordered one for each of themselves. They sat down and began eating. It was getting pretty late when they finished, and they saw many Kreludor fans cheering. They chanted, "KRELUDOR! KRELUDOR!"

"It looks like Kreludor will be our opponent in the Championships," Thilve said. "Let's go talk to Shirley. I bet she's looking for us!" They walked a short way to the Smoothie Stand and it was full of Neopia Central and Kreludor fans. "Maybe we can try later," Thilve said.

There was an hour left until the Championship match when they headed towards the Championship field. Kreludor was already warming up. The team was entirely made up of Grundos. There was an Orange defender, Purple goalie, and a Green forward. The whole team looked tough. Neopia Central put on their equipment and started warming up. Thirty minutes later the whole stadium went pitch black. Both teams stopped where they were. Then an announcer's voice filled the stadium.

"Ladies and gentlemen, welcome to the 3 on 3 Yooyuball World Championships!"

A crowd of about 10,000 fans cheered as loud as they could. The sound was deafening.

"Introducing the first team, Neopia Central!" A spotlight shone on the three players and they waved at the fans. "And the second team, Kreludor!" The three Grundos waved at the fans. "Now fans," the announcer said, "LET'S PLAY SOME YOOYUBALL!"

The fans cheered as the referee ran onto the field. Reshar and the team captain, the green Grundo, shook hands. The referee ran to the side of the field. He blew his whistle and the first Yooyu to appear was a fire Yooyu. Nixx and the green Grundo ran to retrieve it, and the Grundo was successful. He ran past Nixx and was in front of Thilve. He ran right past him and was now in front of the goal. He shot, but Reshar got confused and jumped in a different direction, and Kreludor scored the first goal of the match. There was 2:40 on the game clock. The players returned to their positions.

The next Yooyu to appear was a mutant Yooyu. Nixx retrieved it and ran down the field. The Orange Grundo was very small and Nixx ran past him with ease. He was now face to face with the goalie; he shot, and scored! Nixx tied the game 1-1 with two minutes left.

The players returned to their positions and the next Yooyu to appear was another fire Yooyu. Nixx retrieved it again and ran right past the green Grundo. He ran past the Orange Grundo with ease again, shot the Yooyu, and he scored again! The score was now 2-1 with 1:15 left on the clock.

The next Yooyu to appear was a Faerie Yooyu. The green Grundo retrieved it and ran as fast as it could to the goal. He ran past Nixx and spun past Thilve with ease. Reshar was ready to make a save to keep this game in Neopia Central's favor. The Grundo shot the Yooyu from the left, and it was a perfect shot into the goal, and tied the game up with 30 seconds to go.

The crowd was silent as the next Yooyu to appear was another fire Yooyu. Nixx looked like he ran as fast as he'd ever run, and successfully gained possession of the Yooyu. But right as he got it, it was stolen by the green Grundo. The Grundo ran down the field and went right past Thilve and was now in front of the goal with eight seconds left.

This is it, Reshar thought. This shot will decide if we can still survive in this tournament...

The Grundo shot it to the right, Reshar dived, and just missed it, and the Yooyu went into the goal. Kreludor had won the Championship game with a final score of 3-2. Reshar was devastated. He went to the ground and was sobbing. He could see how happy Kreludor and their fans were, as the blue Gelert official gave them a huge trophy for winning the tournament. Reshar and his team left the field, disappointed by their Championship loss.

Back at the hotel, Reshar and his friends started making popcorn to cheer themselves up after the loss. They began to talk about the match, until suddenly there was a knock on their door. "I'll get it," Reshar said as he got up to get the door. When he opened it, there was a White Kiko in a suit.

"Hello, Reshar? My name is Tinfar. I'm a scout from the Altador Cup. Can I talk to you outside?" Reshar nodded and they went outside the room. "Reshar, I saw your performance at the tournament this year," he said. "I want to offer you a spot on an Altador Cup team."

"Are you serious?" Reshar shouted excitedly. "Which team are you from?"

"Well, actually, I support the league," the Kiko said. "The President of the Altador Cup will randomly select you to a team after you sign a few papers I have with me. I want you to come to our office building in Altador. I can take you there tomorrow morning if you sign these papers." He pulled out some papers off of his clipboard.

Reshar read it thoroughly. He grabbed a pen from inside the room and began signing it. When he finished, he gave the papers back to the Kiko.

"Excellent," he said. "I'll come back here at 9 o'clock tomorrow morning. We can head over to Altador then. Here's my card." He handed Reshar a card with the Kiko's information printed on it. "See you tomorrow, Reshar. Bring your friends if you want."

Reshar ran back inside the hotel and told Thilve and Nixx about it. They were both excited for him. "He even told me you guys can come to Altador with me!" Reshar said.

"Awesome! We're definitely going to support you," Nixx said. "I'll make sure to tell Aiden... he'll be very excited!" He laughed as he said that and headed towards his room. "Goodnight, guys." They all went to their rooms and went to sleep.

***

They woke up the next day and had breakfast in their hotel room. They had thirty minutes until Tinfar came back for them, so they read the Neopian Times until he came. The front page story was about the loss they had suffered the night before. They heard a knock on the door and they all rushed to the door and opened it. Tinfar was standing there in his suit. "Hey, kids. Ready to go?"

"Yes, we are," Reshar replied.

"Great, we have a long journey ahead of us. From here we have to go across the rainbow to Neopia Central, and walk there to Lost Desert. Then we can travel westward and arrive at Altador. Let's get going!"

They walked all the way from Roo Island to Altador in only two hours. They faced the glory of Altador with the orange sunshine reflecting over the ocean. Tinfar walked towards a building near the entrance of the city, and told them to wait in the lobby. Reshar asked Tinfar, "What if I'm selected by a team I don't like?"

"Never mind that; the President is waiting for you," Tinfar said. They entered the building and they saw many busy Neopians walking in the building. Tinfar showed them to the stairs and he took them to the second floor. When they arrived, he showed them to the President's office. Tinfar gave a quick knock on the door and a Purple Tonu, who was sharply dressed, opened the door and showed them inside.

"Welcome to my office. Reshar, I'll be talking to you about which teams you would like to join. I have a short quiz I want you to take about yourself." He gave him a paper and Reshar began filling it out. Thilve and Nixx began talking between each other while Reshar was taking his quiz about what Reshar would be like as an Altador Cup star. Tinfar chuckled and Reshar had just finished his test. The President looked it over with delight. "You're a fine Neopet, Reshar."

He pulled out a jar of Altador Cup teams from under his desk. "Reshar, it is time you are selected to a team," he said. "I'm going to select it from this jar. I won't tell you until I talk to that team's manager and if he or she is willing to accept you on to their team. Without further ado, I'll select a team from the jar." He shuffled the pieces of paper and selected one, looked at it, and smiled. "You're going to like this team, Reshar." He wrote a message on a nice looking piece of stationary, sealed it in an envelope, and placed it inside one of his drawers in his desk. "Reshar, you have been selected to a team. The manager will be pleased to have you on the team. You will be playing for..."

To be continued...