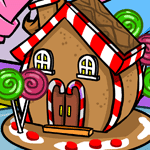 Your Survival Guide to Christmas Dinner

by tennisking217

--------

To many of the less humanitarian Neopians, Christmas will only mean two things: presents and food. If you happen to have these people as your relatives, you'll be in for a rough time this holiday season. Just one day of procrastination, and you'll find yourself in a major pickle as you run to Neopia Central to pick up that Faerie Doll your niece is asking for only to return to your neohome and have the horrible truth dawn on you, that the scrumptious Christmas dinner you had promised everyone was nowhere near ready for the grand party about to be held in an hour! Your only choice is to buy that store-bought turkey you were trying so desperately to avoid, as any self-respecting person wouldn't dare try to use yesterday's Advent Calendar dish to please those picky eaters! So, here is my guide to make sure you pick the right meals to please old Grandma Sally:

First: A Note on the Advent Calendar

Probably one of the biggest mistakes you could make in your haste would be to simply head off to your Safety Deposit Box and take out Advent Calendar gifts to serve up. However, not only do you run the risk of giving out stale cake, but you will also have to tolerate a dinner's-worth of your guests whispering behind your back about how cheap you are and how it's a disgrace to the family honor. One guideline I always tell my friends is to never use an Advent Calendar item that was given out within the past two years. Any longer than that, and most people will simply forget that it was given out for free from Advent Calendar. Or, if your family mostly consists of Elephantes, the two years rule shows that you either went through major effort to keep that food fresh, or that you simply spent your neopoints to buy it from someone else's store, which makes everything much more acceptable.

Drinks

Upon your family members' arrival, the common courtesy is to immediately retrieve them a drink. However, it is vital that you have lots of different options for them to choose from. Most people on arrival will ask for a hot drink to warm themselves up after the long walk in heavy snow up the pathway to your door. For them, I would recommend offering Vanilla Flavoured Borovan, Mulled Fruit Juice , Marshmallow Roast Coffee or a Snowberry Tea to start. After sitting by the fire and eating a warm dinner, you will also need cooler drinks such as Roast Chestnut Neggnog or a simple Plain Negg Neggnog.

Starters

The common saying is that starters aren't as important as other dishes because even if your soup has rotten vegetables in it, a good main course and dessert can almost completely wash out the sour taste. Even so, on a night such as Christmas, you never want to risk the danger of anything going wrong in your plan. That being said, you really can't go wrong with the basics of soups and salads. A Fruity Salad is filled with delicious fruits and berries, and is even sold in a very pretty bowl! And to warm up the late-arriving guests, a Hot Snow Soup or Spicy Tomato Soup is sure to make them nice and comfortable.

Main Course

It shouldn't take an explanation to explain why this is the most important part of your dinner, and I'm too lazy to explain the whole thing to you if you don't understand, but just know that it's called the main course for a reason. Even the perfect ten-layer cake made by Fyora with every sweet flavour in Neopia wouldn't be enough to trump a bad entrée. That being said, there are quite a few routes you can take on this portion of the meal;. Guests will always enjoy the timeless Potato-Stuffed Turkey or Pea and Carrot-Stuffed Turkey. Or you could stray a bit off the beaten path and serve a Joint of Ham or Well Decorated Meat . Also, if you have a cook's worst nightmare (a.k.a. a vegetarian) at your dinner, a Snowy Valley Steak would always do the trick to make sure they don't feel left out of the fun.

Side Dishes

For side dishes, the most important thing is that you pick a food that goes well with your main course. Lucky for you, the traditional Christmas sides, such as Mashed Potato with Gravy and Cranberry Sauce, go well with just about any holiday meat. It's then smartest to add some standard vegetables, such as Garlicy Mushrooms or Sweet Baked Beans. And, could you really have a dinner in Neopia without including some Asparagus?

Desserts

Oh, dessert, possibly the most wonderful part of any dinner. The dessert is also a host's favorite part of the dinner, as not only is it the end, but also the dish with the smallest margin for error. Because seriously, there are very, very few desserts that don't taste exceptional. Another great thing about dessert is that the cook has a lot of freedom, as there are countless desserts to please guests with. Because of this, I'll just name some of the more festive desserts that are sure to please (Note: I would recommend a buffet style set-up for desserts, as this way people can really drool over them all to make sure they find the one that will please them the most, making them less likely to pick one they don't like and complain to you). A Strawberry Snowflake Cake and Minty Snowflake Cake are both fresher choices that also look great together due to their festive colors. Then, on a more traditional side, everyone will love a Vanilla Seasonal Pudding, Traditional Mince Pie or even a grand Gingerbread House.

I really hope that this guide will help you put on a great Christmas dinner for you and your guests. And, if it didn't, why don't you pass on the torch of cooking next year?

Author's Note: Yay I got into the Christmas Issue! I hope everyone has a wonderful Christmas, and I send out my thanks to Sammi, Cathy, Bree and all you other awesome Kadders!