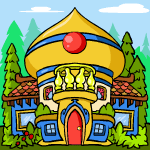 The Neolodge Lowdown

by theaishalord

--------

No matter how you spend your days in Neopia it is undoubtedly true that sooner or later you are going to need to take some time away from it all. Everyone needs a vacation now and then - some time to unwind, relax and do something completely different.

Most Neopians I know simply hop on the ferry to Mystery Island where they can enjoy the warm sun, stroll along the endless white sand and mingle with the natives over some tropical fruit punch or a friendly game of beach volleyball. Of course there is the occasional visitor who doesn't return but I've always chosen to believe that the lure of the island paradise simply proved too tempting and I don't dwell overmuch on the growing pile of skulls in the lost city of Geraptiku. I'm sure that's just the archeologists hard at work.

While the thrill seekers among us might choose expeditions to Terror Mountain, the Lost Desert or *shudder* the Haunted Woods, I have always preferred a more relaxing vacation. I like to be pampered and so when I need a break or when my owner can't visit me for a while, I naturally have him check me in to one of Neopia's many Neolodges. While there I usually have so much fun that I don't miss him at all. Well, okay, maybe just a little bit.

There are ten Neolodges to choose from each offering a wide range of additional services and amenities and deciding which one is right for you can be a challenge. Unfortunately the information available at the Grand Neopian Neolodge located at Neopia Central doesn't tell you much more than the price range for each property. So to help you make a more informed decision I have made the great personal sacrifice of subjecting myself to an all expenses paid, three-night stay at each of the Neolodges. The following are my findings:

Cockroach Towers (Cost per night: 5 NP; Star rating: *)

Well first of all what in all of Neopia is a "cockroach"? I don't know the answer to that but I do know that I have never seen so many moaches, mozitos, fleafs and other creepy crawlies in all my life. The mattress was lumpy, the food was terrible and the service was non-existent. Don't bother signing up for any of the extras if you intend staying here. If you can afford the additional neopoints I would strongly recommend that you book into a different property instead. Only stay here if you are on an extremely tight budget.

Fleapit Motel (Cost per night: 10 NP; Star rating: *)

This place was marginally better than the Cockroach Towers but you still get what you pay for, which in this case is not much. I had wanted to make use of the swimming pool but took one look at the water and didn't dare get in. The room was very basic but the bed was comfortable if a bit small. The best that could be said about the food was that at least the servings were large. You do have to wonder why the only things on the menu were soup, omelette and jelly though. I was thoroughly sick of them after three days.

Cheap Hotel (Cost per night: 20 NP; Star rating: **)

For the price you pay the Cheap Hotel is actually pretty good value for money. It could use a fresh coat of paint and the bamboo furniture was dated but the service was excellent and always delivered with a smile. I got upgraded to a room with a pool view which was a bonus but I think that was because I told them I was there researching this article. A very good choice for the budget conscious.

Mountain Lodge (Cost per night: 30 NP; Star rating: ***)

At first I was disappointed because I had thought I would be staying at the more exclusive Ski Lodge but I soon got over that. A great location if you enjoy winter sports with spectacular views across Happy Valley from the restaurant and convenient access to Terror Mountain. Don't expect to do much swimming if you stay here but the pool does double duty as a skating rink.

Ye Olde Ship Inn (Cost per night: 40 NP; Star rating: ***)

Arrr matey! Located on Krawk Island this quaint inn is decorated with a pirate theme throughout. The canvas curtains in the bedroom were a nice touch and I can strongly recommend the Twirly Fruit Grog. I happened to meet Captain Threelegs in the burger bar and he was kind enough to give me a couple of pointers much to the amusement of the other patrons who found the sight of me flat on my back hilarious for reasons I still don't quite understand. I was going easy on him.

Hotel Opera (Cost per night: 50 NP; Star rating: ****)

I'm not an opera fan myself but I have to tell you that I was amazed by the performance I attended at the concert hall while staying here. I never imagined a Grarrl would be able to sing like that! The room I had was large and well appointed, the restaurant served a fabulous buffet, and the spa and gym contained state of the art equipment. I will definitely be staying here again soon.

Faerie Castle (Cost per night: 100 NP; Star rating: *****)

Located in Faerieland, this luxury five star hotel boasts un unbelievable view of Neopia from the observation deck, but due to the altitude you can quickly catch a chill, so don't forget to wrap up warm. If I had one complaint it would be that the building was designed with wings in mind and that the stairs between floors were added as an afterthought which can make moving around a little inconvenient. A hotel operated by magical beings does make for a very interesting experience though and I highly recommend it.

Presidential Palace (Cost per night: 200 NP; Star rating: *****)

The only Neolodge to be listed on the stock exchange - it boasts a full size casino, a Neolympic-sized pool and fifteen restaurants. Quoting from one of the glossy brochures located in the reception it "truly is a home for the rich and famous". In all honesty I found the hustle and bustle a little too much for me. I prefer somewhere more peaceful and relaxing but if you like the night life then this is the place for you.

AstroVilla (Cost per night: 500 NP; Star rating: *****)

If you have ever felt like you deserved a once-in-a-lifetime treat then I recommend that this be it. Sure it's expensive but trust me it's worth every single neopoint. Your accommodation is a private villa in a lush garden setting designed by award winning Kacheek and Sons Landscaping. State of the art security systems protect your privacy. The service is phenomenal and the facilities unmatched. There is simply nothing else like this in Neopia. Treat yourself - you know you want to.

------------

I hope you have found my guide useful. A word to all you neopet owners out there ... it really is a good idea to check your pets into a Neolodge when you take a vacation. While there we will be fed and entertained and when you return we will both be happy and relaxed and ready for more great adventures together.