Search
We found the following 8 result(s) for the keyword mel_liew_ming_li
---
Week - 821

So You Want To Beat Daily Dare…
by mel_liew_ming_li
Description: With a new year comes a new season of Daily Dare! Whether its AAA, Chadley or Abigail, if you're anxious about beating any of their scores, fear not!

Also by prada_prince
---
Week - 823

Rediscover Faerieland In a Day
by mel_liew_ming_li
Description: Although Faerieland was once voted the Best Place to Live, the number of visitors to the city and its surrounding lands decreased considerably after parts of Faerieland were destroyed during the Wraith Resurgence. However, all Neopians worked hard to rebuild Faerieland over the months, and after this year's Charity Corner event, the donations from Neopians far and wide helped restore Faerieland to its formal glory, just in time for spring! Consequently, we decided to create an itinerary to help boost Faerieland's tourism and to guide our readers through the best parts of Faerieland and how to make the most of it in a day.

In collaboration with lauren92_k
---
Week - 824

Picky Kadoatie
by prada_prince
Description: Seems like a really good time...to just feed me pls thx!

This comic is a collaborative effort with User: mel_liew_ming_li
---
Week - 826

Come Cook With Us: Mystery Island Edition
by mel_liew_ming_li
Description: Welcome to Come Cook With Us, where we take you on a culinary journey around Neopia! In this series, we are featuring delicacies from the wonderful and exotic Mystery Island! Take a look at our recipe book for what we believe to be the TASTIEST foods from this Neopian land! Make any of these items at your next dinner party, and you will surely be the talk of the town!

In collaboration with lauren92_k
---
Week - 827

Come Dine With Us: Faerieland Edition
by mel_liew_ming_li
Description: In our next chapter of Come Cook With Us, we want to showcase some of Faerieland's most delicious edibles. Every dish tastes magical (literally!), as the faeries who make the food in Faerieland often sprinkle a bit of faerie dust or cast magic spells onto their creations. Therefore, if you want to recreate some classics with a twist, then try one of these recipes below!

In collaboration with lauren92_k
---
Week - 829

5 Beach Looks That Shine!
by teukieteukie
Description: The snow has melted, the days are getting longer and longer, and the sun is finally out and is shining all around Neopia! As the temperature rises on thermometers everywhere, the prime time for beach adventures is only just around the corner! To prepare you for the sand and the sea, we have put together five fresh and fun beach looks for your Neopet!

Written in collaboration with mel_liew_ming_li
---
Week - 830

The Kadoatery: The Various Kadoatie Personalities
by mel_liew_ming_li
Description: Whether you're new to Kad feeding and are working your way towards obtaining the avatar or you're an overfeeder who spends the majority of their time hanging out at the Kadoatery, I guarantee that at some point you will have met some, if not all these Kadoatie personalities!
---
Week - 831

Come Cook With Us: Altador Edition
by mel_liew_ming_li
Description: For this week's edition of Come Cook With Us, we've decided to take you to the heart of Altador and its culinary roots. With the Altador Cup is coming up very soon, we want to make sure that you know everything you need to know about how to prepare the best of Altador's favourite dishes. Serve any one of these meals and no one will care if their team wins or loses the cup, they'll be too distracted by your delicious cooking instead!

in collaboration with lauren92_k
---
Search the Neopian Times


---
Great stories!
---------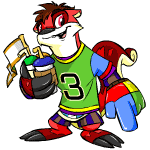 8 Meridell Themed Wearables for the Altador Cup
Once a year, since the rediscover of Altador, we are pleased with Neopia's greatest event: the Altador Cup! That said, it has become a tradition for a lot of Neopians to support their teams by customising their beloved Neopets with official clothing, trinkets and backgrounds made specifically for the event, such as team jerseys, flags, banners, make ups and many others. These items do a very good job when it comes to proudly baring your team's logo and color schemes.

by rafa_potter
---------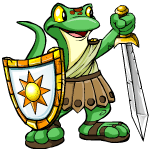 The Altador Cup Guide for First Time Players
Each Summer in Neopia brings the Altador Cup and we as Neopians need to prepare for it every year! However, if you have never experienced one you may not know how to prepare like veteran players! Well, look no further! I have prepared a guide for first time players and spectators!

also by 0bibi0



by indebtedness
---------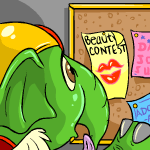 The Neoboards and YOU! - A quick guide to the boards
Over the years, the Neoboards have been a forum for the citizens of Neopia to gather and discuss whatever is happening on the site. Needless to say, the boards never completely covered all the possible topics, and they have grown to cover other topics than they were originally intended.

by 1337_masta
---------
---------
---