Your questions answered!


Read the answers to the most commonly asked Neopets questions this week in the Editorial section. Each week the most popular questions will be answered by one of the creators of Neopets, so keep checking back to stay updated.


---
Quote of the Week
You've condemned an entire world into existence! Reality is unbending as we know it!
---
| | |
| --- | --- |
| Jhudora spends her time on a purple cloud. Clouds provide shade when the heat of Neopia is just too much to bear. This must really help on a scorching day in the Lost Desert. Perhaps her cloud goes floating over Brightvale; all that reading is hot work! If she were really an evil villain, she would live on a giant meepit. A meepit who spits upon any Neopian traveling near. That is really loving of her not to have meepits spitting on us; thanks, Jhudora! | Have you ever been confused by the closeness in the calendar of Jhudora Day and Valentine's Day? As an owner, have you ever wondered what to do for your favorite Jhudora-loving, Darigan-painted Neopet while so much of Neopia is shrouded in pink decorations? Well, then this is the story for you! I spent three days sitting by the murky purple entrance to Jhudora's Cloud, interviewing questers about their perspective on these difficult questions... |
Add Another to your Family




Well, the first thing you need to do is break the news to your first Neopet. It can be difficult to get a new brother or sister, especially if your Neopet is the only one in your family and hasn't experienced this before. If you only have one, break the news to them gently- a simple "You're going to be getting a new brother or sister!" should do the trick. Try to seem as excited about it as possible, but make sure they know that they'll still be treated the same...
---
Other Stories
"Teaching Drake" by xxxmagiabellexxx
The day my whole life ended like the City of Geraptiku was MY BIRTHDAY. Of all the 365 days in the Neopian Calendar, it had to be the day when my family joyously celebrated my one special day? Cruel and rude, I call it. Anyways, I had just woken up and was eating my morning Chocolate Chip Eyrie Cookies when my owner was happily humming away...
"Kai vs. Deli: Part Eighty-Six" by visorak_commander
"Kai, get off of me! Get off now! What the heck--!" Struggling to reach her and pry her off, the Draik flailed around for a minute or two as she giggled cheerfully at his endeavor. Finally, he stopped, growling furiously at her as he tried to at least look over his shoulder at her. Kai, latched onto him with a suction cup in each paw, wasn't bothering to contain her laughter...
"Jhudora's Own Quest" by be2aware
"No one knows this potion except for me. I am trusting you with a great responsibility, Jhudora. I hope your character is as strong as I judge it to be. Will you accept my quest?" Jhudora gazed back at the faerie, imagining their places being switched. She wouldn't trust anyone with this kind of potion, that's for sure. But who was she to pass up a quest from the Faerie Queen? "I accept, Your Majesty..."
---
Ultimate Power Sold Here


This week's issue is brought to you by: Jhudora's Cloud
Search the Neopian Times


---
Great stories!
---------
---------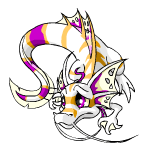 Namera's Ring
But Namera, the Maraquan Draik, knew nothing of the greedy evil watching her. She noticed nothing except for the prize that had eluded her for years.

Also by rfrchompchomp



by yami_wolfwood
---------
---------
---------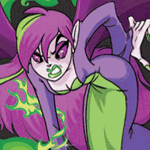 Farewell, Jhudora
"Fyora, of course, the naïve little faerie that she is, thinks I've done no wrong and I'm as pleasant as... well, her. However, little does she know..."

by tanyawebber
---