Your questions answered!
Read the answers to the most commonly asked NeoPet questions this week in the Editorial section. Each week the most popular questions will be answered by one of the creators of NeoPets, so keep checking back to stay updated.
Scarab21
Yet another new game has been discovered in The Lost Desert!!! This game is lots of fun and you can make a pretty nice pile of Neopoints playing it! Play NOW!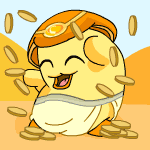 The Neo-Market Report
Cappa will be here to talk about Hakaheke's plans to cash in the recent discovery of The Lost Desert. Get the gossip here!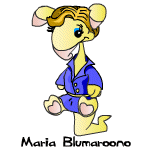 OH NO! Sloth has a new weapon!!!!

What is this new weapon of his? Will he destroy all of Sakhmet??? Who will stop Sloth...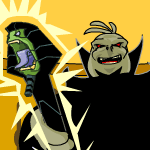 Guild Spotlight
For entries into guild spotlight: neopiantimes@neopets.com
The Long Lost Desert Guild is dedicated to the Lost Desert in every way. Their Hierarchy is named after the Lost Desert, their shop will have Lost Desert items and theme, and they will be pulling the sand out of their Wellington Boots like mad.

Only two words can describe this guild: Disco Fever. The Disco Pets and More Guild is a great place for those that love groovy looking pets. When they're not strutting their stuff, they're donating NPs and items to the poor. Branston the Eyrie gives this guild two wings up.

Have you ever dreamed of joining a guild that will let you float in the clouds? If you are not currently in a guild, then why don't you join The Royal Cloud* guild? It's full of contests, tips, the Guild Shoppe, the Cloud Courier and much, much more.
We want to know what you think about the new Neopian Times! Your opinion counts. Let us know at...
neopiantimes@neopets.com