Your questions answered!
Read the answers to the most commonly asked NeoPet questions this week in the Editorial section. Each week the most popular questions will be answered by one of the creators of NeoPets, so keep checking back to stay updated.
The Murderer has been discovered!!!
Yesterday The Beader discovered that Maverick is the MURDERER!!! We are not sure yet if The Beader will make it out of The Ski Lodge alive... Click here to find out the latest News!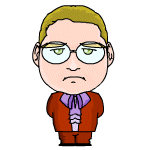 Do you have an Usuki Doll?!?!
Well, if you don't you might have trouble getting one. These popular dolls are going really fast! If you haven't seen them, or don't own one why not check them out at the toy store!




The Neo-Market Report
Celia will discuss her company's wildly successful new line of Usuki dolls, which are taking all of Neopia by storm. Get the gossip here!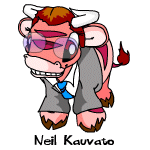 It's Koi Day!!!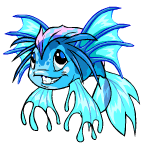 Koi Facts
Guild Spotlight
For entries into guild spotlight: neopiantimes@neopets.com
The members of the Koi Guild are just as gregarious as the species itself. This guild is the perfect place to make new friends and be a part of something very cool. Did we mention that it's a Koi guild? We did, huh? Well, what are you waiting for?

Maraqua is the underwater home of the one and only Koi! So, how about joining the original Maraqua Guild? It's the wettest place in Neopia, so bring a towel! Please enjoy your time in this wonderful underwater meeting place. If you see any Kois, please say hello.

The guild of the oceans of Neopia, Mystical Waters, is the place to learn the secrets of the water-type NeoPets, including the one and only KOI!!!! In this guild you will be able to fight for truth and vanquish evil from the seas!!! And you'll be able to meet other Neopians that own that fabulous aquatic pet--the always kind and crafty Koi.
We want to know what you think about the new Neopian Times! Your opinion counts. Let us know at...
neopiantimes@neopets.com