Your questions answered!
Read the answers to the most commonly asked NeoPet questions this week in the Editorial section. Each week the most popular questions will be answered by one of the creators of NeoPets, so keep checking back to stay updated.
Haven't won any trophies yet?
Well if you haven't why not try Cheat! Cheat started giving out trophies not too long ago and the game is great fun!



Withdrawing Rules in Battledome Enforced!
The Battledome has had trouble with people withdrawing from fights so that they don't lose. Starting today Battledome will be enforcing some new rules concerning withdrawing. Check out the new Rules!
Yet another murder in the ski lodge!
Both Mr. Black and the Big Spender were killed this week so there are only four staff members left! Do you know who the murderer is? Click here to Play.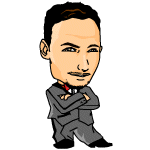 The Neo-Market Report
Visiting Neil and Maria this week will be Wilton the Woodlands Wocky, spokesperson for the Wocky Wildlife Cooperative (WWC)... Get the gossip here!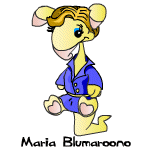 Fire Faerie Enters the Battledome!
Mad that the Fire Faerie hasn't given you enough quests? Well, now is your time to let her know by fighting her in the Battledome!
Guild Spotlight
For entries into guild spotlight: neopiantimes@neopets.com
The Over 21 Guild is the oldest, biggest and best "adult" guild in Neopia. Drop by and chat with other addicted adults to contemplate the latest Neopian gossip, discuss how to bribe your kids/hubby/cat off the computer so YOU can play NeoPets...or ponder over questions such as "can you staple Jell-o to the wall?"

Neopia Avenue is the place to have fun and help others around. They have contests and random events ever so often. If you love to have fun, then this is the guild for you! They have a very informative and interactive guild homepage and if you need any help, their members will be most happy to help you out. Take a walk down Neopia Avenue together!

Fed up with all the grown-ups taking over Neopia with their grown-up guilds? The Neopian Childern Anonymous Guild is one just for kids by kids, and it's packed with loads of fun! Go check it out and see for yourself that kids sure can put together a pretty snazzy looking guild that can compete with any of those grown-up ones.
We want to know what you think about the new Neopian Times! Your opinion counts. Let us know at...
neopiantimes@neopets.com