Your questions answered!
Read the answers to the most commonly asked NeoPet questions this week in the Editorial section. Each week the most popular questions will be answered by one of the creators of NeoPets, so keep checking back to stay updated.
Poor Mister Pickles...
Well, Mister Pickles was found murdered at the ski lodge today and everyone is terribly surprised! Who could have done this! Do you know who the murderer is? Click here to Play.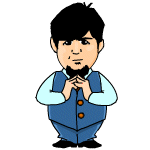 The Neo-Market Report
Today, Mr. Grundospeck will be discussing his decision to lower interest rates and the impact it will have on the future of the market. Get the gossip here!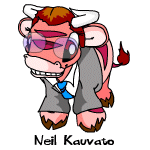 One Player Battledome!
Has the Pant Devil stolen from you too many times to count? Now is the time to get back at him in the Battledome!
Guild Spotlight
The Official ______ Guild isn't one of those guilds that has to be one thing all the time. Every few days they change the theme of the guild, and EVERYONE that is a member gets a chance to decide on the theme. They have contests, freebies, jobs for members, NP tips and the freedom to be whatever kind of guild they want to be, depending how they feel, of course....

~*Enchanted Dreamers*~ is a pretty big guild and everyone in it has just as big a heart. And everyone is kind and welcoming. They help NeoPets players, who may have trouble getting NPs, and they answer questions for them. Enchanted Dreamers is more than just a guild, it's a family of kind people.

Learn about the evolution of the Acara while you're having lots of fun with the other cool members at the Acara Guild. Talk about Acaras, share your pictures of your Acaras....Have fun with your Acara!!!! Take over the world with your Acara!!!!
We want to know what you think about the new Neopian Times! Your opinion counts. Let us know at...
neopiantimes@neopets.com