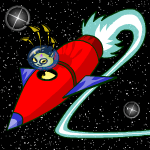 The Alien Aisha Rogue: Part Three
The Chia looked at the Wocky, tense with a fire in his eyes. Understanding what he meant, Intrepid_7 nodded.
by outrageous7
The mist suddenly evaporated, as did the pictures, for the ground was beginning to tremble beneath the hut.
by dragonsfang
"Your father didn't tell you? The king has sent the four forces to help you!"
by moonsaiyanprincess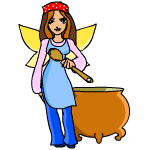 The Last Bowl of Soup: Part Three
When we got outside the sun was shining and the rain was only drizzling, leaving a damp feeling in the air.
by Littlestarfaerie
A particular bright flash of lighting occurred, and they were surrounded by pairs of red eyes.
by mkjagz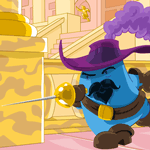 The Second Chance: Parts Two and Three
To be honest, street life wasn't exactly better than life at the pound.
by vivienip
Prypha flew as fast as her fragile wings could take her and found Terren's hut. He was packing his things for leaving.
by avidwriter88
But I thought about that already. I rigged that Dark Jewel to carry a bomb that'll destroy Neopia if anyone touches it.
by Ultima999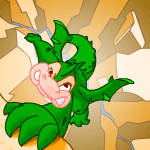 The Neopian Adventure: Part Five
The only sound heard was that of Hairiru's claws tapping the floor as they climbed the height of the tower.
by _drake_