NeoPets have been neglecting Poogles and a few other pets.
by jessica_janie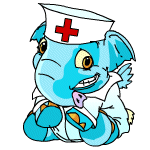 Medicine Prices: What's Happened?
Have you been needing some medicine today (8th of the Sleeping, Yr. 3); whether for your shop, your pet, or a quest?
by Kelsiface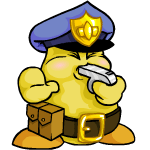 Making the Message Boards Work For You
One of the most invaluable tools provided for Neopian citizens is the Chat function.
by meow177
I was reading in the Neopian Times about the mixed feelings about prices of food and the issues fellow Neopians are having with earning points.
by Ms. Preblick
Are you a newbie and have no idea what NeoPets is about? Well, read this to find out.
by wolfcub73
For goodness sake, put a carrot up for 10 NP instead of a zillion!
by groovie_gurl13
Some might call me rich. I didn't win the lottery or find an Ultimate Nerkmid. I strategized.
by Gloxinia
I hope to bring to your attention the overuse of HTML in shops.
by renacalieth
I began playing in May of 2000, when NeoPets was still new.
by rachelled
Here's a history of how the way things were...
by Jainasolo
Unfortunately, another of this week's big losers on the floor happens to be Cybun Electromatics, whose CEO Miss Cyberta Green is here with us today.
by stereolab