Your questions answered!
Read the answers to the most commonly asked NeoPet questions this week in the Editorial section. Each week the most popular questions will be answered by one of the creators of NeoPets, so keep checking back to stay updated.
Expanding Gallery of EVIL!!!
Have you checked out the Gallery of Evil lately? If you haven't you should. There have been several new additions to it recently.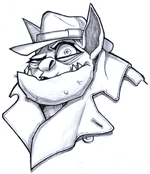 The Neo-Market Report
Stopping in to visit our hosts this week will be J.P. Moehogan, President of Chia Steel. Get the gossip here!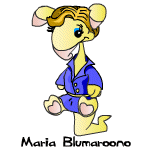 Come Try Your Strength!!!
Calling all strong pets, or pets that think they are strong! There is a new game called Tug-O-War!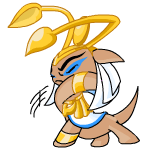 Guild Spotlight
For entries into guild spotlight: neopiantimes@neopets.com
Heroes of Sakhmet is a newly developed and well funded guild accepting only Neopians who helped out in Sakhmet. The Desert Gallery, Contests, Raffles, and the Mystery Picture contests are sure to keep its members very busy :)

Rumoured as one of Neopia's most elite guilds, the Gladiators Guild only selects from the cream of the crop! Many battlin' Neopians dream about joining this guild, but only the finest will be able to enter! All members know each other well and are committed to helping all Battledome competitors be their best! Do you have what it takes to join?

The Neo-School is the best place to learn new things about NP. The guild is for Newbies that need help and for those that could benefit from our great offers, like free medicine and also free grooming. Why don't you pay a visit? With each click you'll learn something new.
Submit your articles, stories, comics, and your opinions! Your opinion counts. The address is...
neopiantimes@neopets.com