Abaddon's Dreams: A Pilgrimage to Another Neopia -- Part Four
Abaddon sighed and looked over to his side, where he saw a door creak open. Peering through the crack was a mysterious darkness, and the Buzz was tempted to enter.
by evil__sakura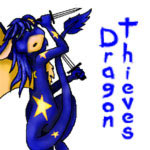 Dragon Thieves: Assassin Integrity -- Part Three
"If you wanted to help, you would! You wouldn't hide behind excuses. I'm not going to hide. I'm a Dragon Thief."
by child_dragon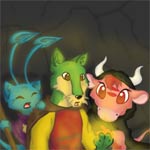 Fates Entwined: Part Two
Luparn waited until everyone was out of the castle grounds and no one was paying attention to him anymore before he scooted into the stable. Miss this hunt? Not on your life!
by scriptfox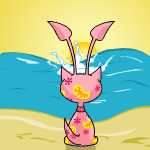 Magnolia and the Whirlpool Mystery: Part Three
"Isn't it obvious? Whenever that rock gets close enough to the ocean, it sets off that spinning thing you saw before and drags Lilia into the water!"
by peachifruit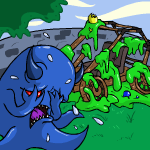 Neomitology, Pant-Devilogy, and Nutty Chocolate Pie: Part Four
A loud crash distracted everyone from the terrifying scene. Even Aletra turned to see what had made the sound.
by bladen_kerst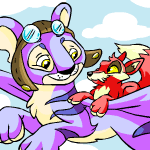 Somebody's Waiting to Take You Home: Part Two
Since she was a small pup, and the Mynci was strong, Jem tumbled off the cloud from the kick and went sailing through the air!
by missjessiegirl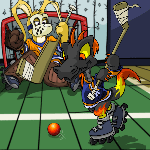 The Game is Neohockey: Part Five
"You are like so going down! I mean those jerseys are like a fashion crime!"
by too_kule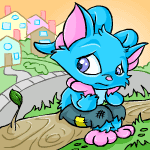 The Lost Acara: Part Four
"I wonder where that girl got to. I hope we find her soon."
by smileyface12_5690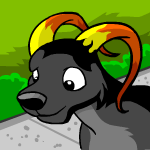 The Missing Gelert: Part Two
"You mean to tell me you don't have an owner and have no idea what one is?"
by buddy33774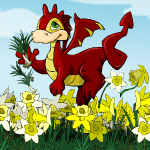 The Reality of Dreams: Part Thirteen
"We've still got one shot left. Before he broke into this world, he told me that he'll be at full power by sundown..."
by sabreur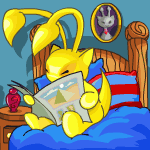 The Student Journals 3: Deceit of Desperation -- Part: Three
It hit me like a thunderbolt. Mr. Droning didn't know about the false articles. "Mr. Droning… you shouldn't have."
by ridergirl333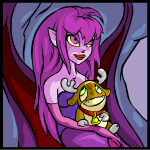 Truth of Faeries: Part Three
"I was flying back to my house in Faerieland one day, when I saw a dark figure go by my window. This might not have been so strange, if I had not lived alone..."
by shimmering_aurora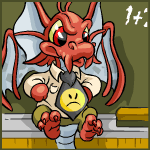 Zarrelian and the Fifth Grade Neoschool Camp of Doom: Part Seven
"Okay, now, I know you're scared… so am I. And obviously, there's something menacing outside of our cabin."
by battlesunn
Headlines
Tiki Tacky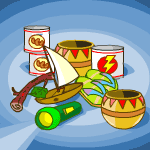 One main reason for the failure of his business is the fact is he overprices virtually everything in his shop. It is understandable that he would rather not make a profit than a loss. Though it would be all well and good if his merchandise was useful and well constructed, but to be honest, it is just Tiki Tack-y!... more>>
Other Stories
---
---
---
---
---
---