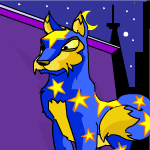 Adventure Under the Stars
He was always aching for adventure of some kind, and maybe this was the thing he was looking for. "Well what are we waiting for? Let's go!"
by too_kule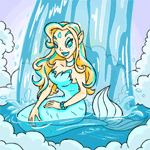 Fountain Dipping
No. Not again. He was dreaming, and he knew it. The atmosphere of the city bus turned from average to spooky as each Neopet on the bus sported large, hideous scales.
by apparent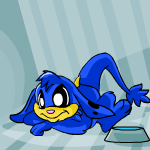 Lucky
"College?" Lucky queried. She'd never heard of it. "What is it?"
by leb388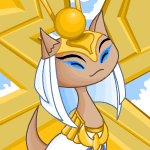 Scheherazade's Snow Globe
She missed the powerful warmth of the desert sun as it singed through her fur like fire. She yearned to feel the sand beneath her paws once again.
by ladyariel32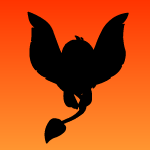 Skies Above Tyrannia
Today's the day of the Pteri Flying Championships! You've been waiting for it, too, remember?"
by wolfyu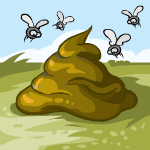 The Case of the Missing Battle Dung
"Well, haven't you heard? Shankly lost his battle dung, but he hasn't assigned anyone yet! So you know perfectly well what that means, don't you?"
by 4aishaears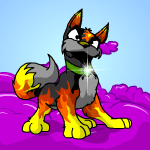 The Prize
"Here's a little something for you," Jhudora said as she handed the glowing choker to Beyaru. He snatched it greedily, an odd gleam in his eyes.
by laurensama
Usul Mystery
Phraences, who had had his paws covering his eyes, looked at the scene. It looked like the Ghost Lupe was fighting the Shadow Usul!
by creamerk
Headlines
Oh My Dosh!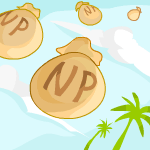 Your Neopets will probably get cranky if you don't have enough food, toys, etc. for all of them, and I've got 4 to handle myself. Anyway, if you don't have a lot of NP, are new to Neopets, or just want to see if you can find any more ways to make NP, then this article is for you... more>>
Other Stories
---
---
Fates Entwined: Part One
"Gretana," he spoke tenderly, his eyes darting to the two tiny bundles, "you know that this is what we must do, don't you? This is the right thing."

by tdyans
---
---
---
---