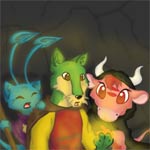 "Gretana," he spoke tenderly, his eyes darting to the two tiny bundles, "you know that this is what we must do, don't you? This is the right thing."
by tdyans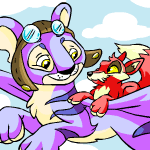 Somebody's Waiting to Take You Home: Part One
Jem leaned gently over the edge of the cardboard box and waved as the last Blue pup was carried away by a skipping and happy girl.
by missjessiegirl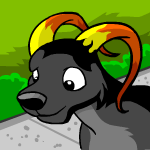 "I gave you money to buy chocolate! You didn't have to steal it!"
by buddy33774
Headlines
Headlines this week will include Rainbow Day, a trio of new furniture sets, striped Kacheeks at Limited Two, and the celebration of Flotsam Day. You can read all about it here.
Other Stories
Adventure Under the Stars
He was always aching for adventure of some kind, and maybe this was the thing he was looking for. "Well what are we waiting for? Let's go!"

by too_kule
---
The Prize
"Here's a little something for you," Jhudora said as she handed the glowing choker to Beyaru. He snatched it greedily, an odd gleam in his eyes.

by laurensama
---
---
---
---
---