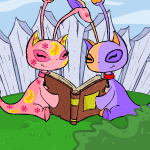 Escape from the Enchanted Forest: Part One
She grabbed the book out of the dirty and wiped off the cover with her shirt. "Oooh! It says something!" She rubbed the cover a little bit more with her shirt...
by chloe_e_m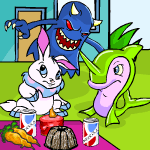 "Summon the guards! Lock the doors! No one but Faeries is to come or leave Faerieland until I find out who stole The Book!"
by wonderful_aishas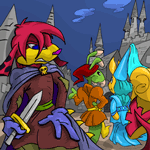 Into the Battle: Wintroq's Story--Part One
"Why should we risk our citizens to help you?"
by meratocat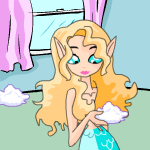 "Your--your wrists, they--have the swans!"
by forgotten_realms_
Headlines
Stay in School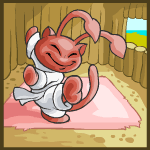 Many people dream about becoming masters of the Battledome. To make this dream a reality, you must raise your pet's stats. There is no way around it. While there are many different ways to do this--Faerie quests, Coltzan's Shrine, and random events can all raise stats--the fastest way to do this is through the training schools... more>>
Other Stories
Jhudora's Doglefox
"Ugh... Star, where are we?" Maybelles said as she woke up. As soon as she saw Maelstra, she shrieked.
---
---
---
---
---
---