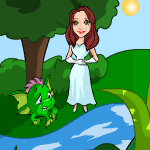 Arturo's Secret
"Aren't you coming Arturo?"
by beau_lis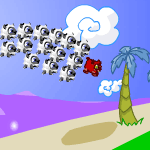 Attack Of the Babaas
It was a big black and white blur. I couldn't make it out, but it was getting closer. They made a roaring stomping noise that hurt my ears.
by fzun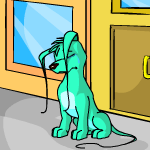 Darkmoon's Money Problems
"ER, Darkmoon... is the game supposed to have 'Expansion Pack' in its title?"
by bludragn3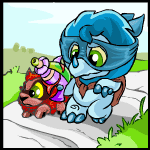 GoldenRhino the Stuper Villain and the Koi Army
"Oh yeah Goldy, I'm suuuuure you'll take over Neopia. You're so evil," EmeraldBlitz laughed sarcastically.
by too_kule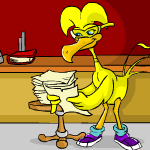 Just Like Kauvara
No one was there, but she noticed a stack of papers with writing all over them, she picked them up and noticed that they were notes for a book Kauvara was writing about making potions.
by elizabeth_a_r_21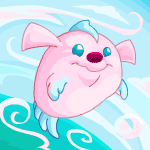 Never Feed Them Carrots: The Story of a Floud
"Flouds just float around until they bump into something interesting," I read aloud. Since when was our kitchen cabinet interesting? "Never feed them carrots."
by schynie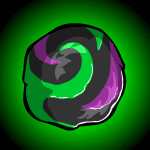 The Day I Ate Jhudora's Snowball
"Congratulationsss," he hissed. Buffy looked at the three snowballs. There was a brown one, an ugly one, and a Jhudora one.
by tracypaper12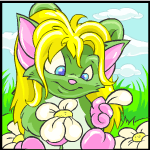 Vira's Mirror
"I am Vira," she would whisper to the reflection. "And I am the most beautiful Acara to ever live!"
by laurensama
Headlines
"The Day I Ate Jhudora's Snowball" by tracypaper12 - One minute, Buffy was reading about Krawks and their history, and the next, she found herself being dragged out of her room, out of Neopia, and all the way to the Brain Tree... more>>


Other Stories
Hamleys – The Real Story.
It seemed a good idea - go to London, meet the infamous Donna and Adam, plus the long suffering artists, and even meet two friends from Neopets.
---
---
---
Mutants Ain't Bad!: Part One
I was admiring some rather fine pieces of delicately crafted bracelets when one particularly astonishingly exquisite silver necklace that had a large, glowing emerald pendant caught my eye.

by unique377
---
---
---