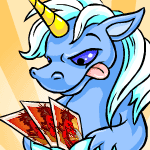 Addiction Predicament: Part Five
Her assumptions proved incorrect, or someone out there just hated her, for a large downpour erupted when she arrived at the game's cabin.
by apparent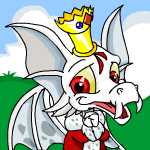 Checkmate: Part Three
Soon only one round was left. It was then they received their final match.
by child_dragon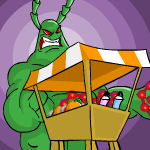 Cherries Jubalee: Part Two
"We need to get in there unnoticed somehow. Unless we suddenly grow six feet tall and scaly, I don't see how we're going to do that..."
by theeaterofworlds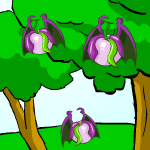 Jhudaberries: Part Five
"Well Jhudora, O great Dark Faerie of Doom, we're not bound by the contract. At all!"
by twayblade807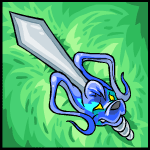 Just Ixi: Part Four
It was like finding a needle in a haystack, only the needle was microscopic and the haystack was the size of Neopia.
by superixionffx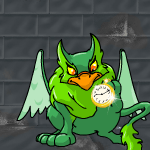 Saving Time: Part Three
Trying to keep his senses, Chardiye glanced around, looking for some other way into the giant citadel and hopefully its dungeon, where the Faerie clocksmith would be held.
by bekalou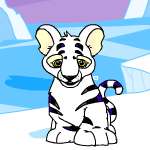 Snowy: The Shattered Fate --Part Eight
"Snowy, you can't reason with me. I've made up my mind; besides, this is my only choice..."
by tigerlizard5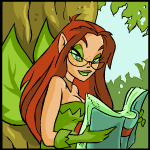 So You Want to be a Faerie: Part Two
"You must journey into the wild part of Neopia in search of a cure for the new disease. I will teleport you there, and when you find the cure, I will teleport you back."
by superixionffx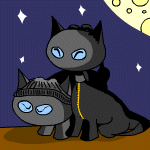 The Aisha Thieves 2: Part Five
I never thought I'd find a worse way to travel compared to the 'wind way' as Lae put it. But then, I'd never travelled like this.
by stormydreamer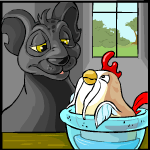 The Great Chickentastic Catastrophe: Part Two
"An aquatic Petpet? Oh, gosh, Guen! What if the Kickin' Chickens staff won't accept this?"
by bladen_kerst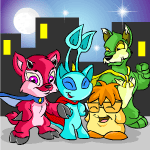 The League of Super Authors: Part Three
"I was born many years ago in Tyrannia. It was a dark time. Wars plagued all of Neopia..."
by erika_idle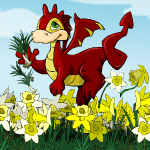 The Reality of Dreams: Part Seven
"Shadows are an ancient evil that could destroy Neopia if they attack. They too, have been sealed behind powerful barriers."
by sabreur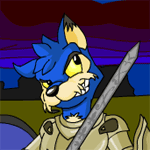 The Tale of Jeran: From Boy to Warrior--Part Three
Six Draiks rushed out of Potato Counter, with every Potato there in their sacks! They were running at a dangerous speed, knocking everything over in their path.
by jiggles24944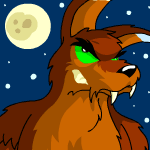 The WereLupe Files: Case 3-- Part Two
"Calling me a pup. If I was bigger, they would be sorry..."
by neojolteon2
Headlines
"The Day I Ate Jhudora's Snowball" by tracypaper12 - One minute, Buffy was reading about Krawks and their history, and the next, she found herself being dragged out of her room, out of Neopia, and all the way to the Brain Tree... more>>


Other Stories
---
Just Like Kauvara
No one was there, but she noticed a stack of papers with writing all over them, she picked them up and noticed that they were notes for a book Kauvara was writing about making potions.
---
Hamleys – The Real Story.
It seemed a good idea - go to London, meet the infamous Donna and Adam, plus the long suffering artists, and even meet two friends from Neopets.
---
---
---
---