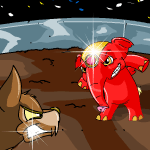 Dorado Lupe: The Run-In With Tuskein
"I've been informed that one of the most toughest warrior from Girtlion has entered the contests. His name is Tuskien, it seems."
by neodude4411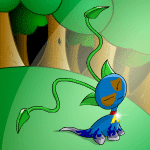 Fighting Fire With Flames
I had been thinking of a way to try to beat the Lava Ghoul. We couldn't attack him directly, like Mira did, or else we'd be looking at a lot of burns.
by teghan62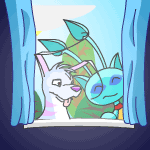 Lost But Not Yet Found
He clearly remembered his gloomy days in the pound trapped in a cage with no way out. But far, far worse than that humiliating experience was his life before he was abandoned.
by ladyariel32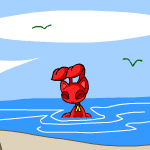 On the Edge of a Dream
"I heard someone singing. I was hoping it was you, so that you could tell me what song it was. I know that I heard it once before, a long time ago, but I can't remember when or where."
by theeaterofworlds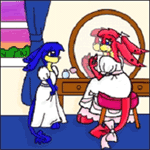 Stone Roses
"You and I both knew this was going to happen. It only took a matter of time for him to realize that he could have a rose like me, instead of a weed like you."
by ladyfire626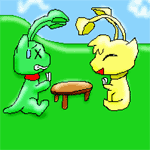 The Aisha Brothers and the Ultimate Riches Bank Account
Kawi dashed out of the house with some spare change in hand. He was going to play some poker!
by hamsterz_r_best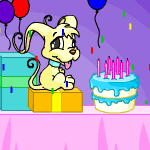 The Birthday Surprise
Breakfast that morning was unusually uneventful and SeaZone began to wonder if her pets really had anything planned. But then again, she scolded herself, how could they forget?
by charmedhorses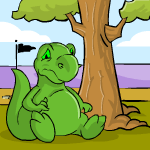 The Lonely Grarrl
Gordan slowly made his way across the field. He steadied himself for the rejection that was surely going to come.
by beau_lis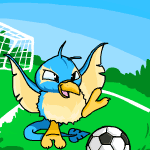 The Stinkers Strike Back
"They lost it because of me," he mumbled. "Just because I can't kick the ball into the goal, or defend our goal for that matter."
by tolkienlordofthering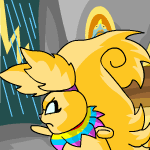 Tiira_Misu's Noisy Night
Suddenly, as Tiira_Misu was still sitting cozily by the fire, a loud combination of cheers and music erupted from the window.
by peachifruit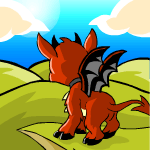 When Ixi Fly
"Don't you worry your spiky little head, Zarrel. If you can fly, then instinct will kick in and soar for you!"
by battlesunn