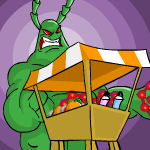 "Yes. I'd like a few orders of Cherries Jubalee to go, please."
by theeaterofworlds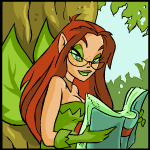 So You Want to be a Faerie: Part One
"That's it!!" I cried, my face lighting up as I dashed out of the hospital. Then I leapt up onto Shiva's back and said, "To the Healing Springs!!"
by superixionffx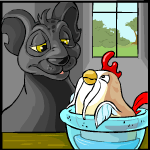 The Great Chickentastic Catastrophe: Part One
Kickin' Chickens was a ridiculous show involving chickens fighting each other while wielding souped-up kitchen appliances.
by bladen_kerst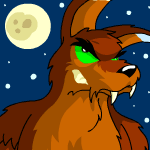 The WereLupe Files: Case 3--Part One
"Make your own growing potions," Khell said picking it out of the shelf. He flipped through the pages and smiled to himself.
by neojolteon2
Headlines
NP--Not All That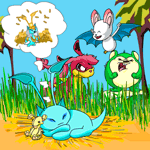 NP is the number-one thing most Neopians want. Plain and simple. I'd like to make that sentence more interesting, but there's no way around it--that's what they want. But the question is, why. Why do they want it?... more>>
Other Stories
Lost But Not Yet Found
He clearly remembered his gloomy days in the pound trapped in a cage with no way out. But far, far worse than that humiliating experience was his life before he was abandoned.

by ladyariel32
---
Stone Roses
"You and I both knew this was going to happen. It only took a matter of time for him to realize that he could have a rose like me, instead of a weed like you."

by ladyfire626
---
Large or Small -- A Rundown on Shop Sizes
Before you decide to blow all your spare NP on upgrading your shop to titanic proportions, let us first compare the pros and cons of the gigantic shops versus the normal stores that make up majority of the shops in Neopets.

by ryken
---
---
---
---