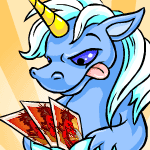 Addiction Predicament: Part One
"Haha! A fashion queen playing against an energetic brat at Go! Go! Go!? This will be entertaining, won't it, Krawker?"
by apparent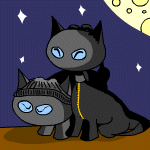 No longer was I a petty thief; I now walked the straight and narrow path. Well, as straight as an ex-thief could walk…
by stormydreamer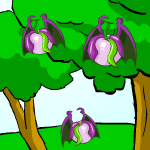 "It is from the Faerie Queen!" gasped Luperusse. "What would she Neomail us for?"
by twayblade807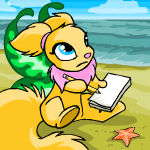 Just call me a Faerie Usul who has a passion for writing! Besides, the Literary Works of Neopia was my favourite literary magazine!
by unique377
Headlines
Short But Sweet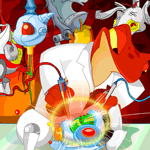 It's the Guide To Neopets Acronyms! (Or GTNA, as some will say ;) This nifty little thing is a compilation of all those groovy acronyms that people are using more and more to sound cool and sophisticated with-so now it's your turn to sound cool and sophisticated, too!...more>>
Other Stories
Why You Won't See Zorat in Neopia
Zorat concentrated for a while, then finally seemed to hit on an idea. "We haven't visited Neopia in a while," she said carefully, knowing what the reaction would probably be.

by taffychic
---
---
---
---
---
---