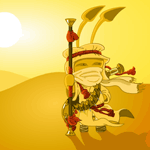 Boldheart: Never Say Goodbye
Careful not to drop Merato, Windspeed quickened his pace as he walked back to Teala, for he knew something was not right, though the truth was worse then he had thought.
by meratocat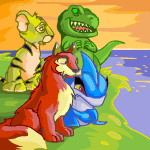 How We Were Enslaved: A Tale of Freedom
There was a loud crashing sound and a dark shadow suddenly covered us. We looked up to see a large Citadel directly above us.
by frogman123us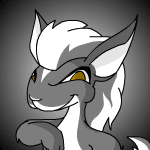 Neopian Ned
All around him were trees and bushes and… it was like a forest. But none that he had ever seen before! The colors were backwards!
by beau_lis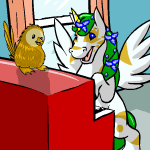 Pain In the Piano
"You amaze me again, bond-sister," Devlin said with a smile. "But what is particularly amazing is that you have never been taught."
by terrabondayle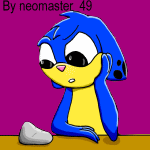 Pet Rocks Are a Neopet's Best Friend
I squealed as a grabbed the present and tear it open. I was waiting for a petpet practically all my life.
by neomaster_49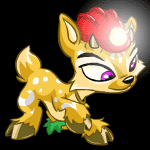 Researchers: Progress
I quickly found the hole from which I had emerged, or, I just fell through it. I rolled down the staircase and bumped into another rock wall. It was then that I noticed it...
by teghan62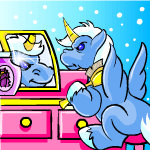 Swirlyhorn: Wild, Wild Hair!
As usual, she self-consciously brushed her mane while trying to grasp the hairbrush in her left hoof, not aware of what was going to happen to her over the next week...
by apparent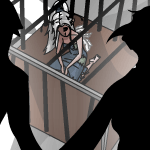 The Capture Of The Grey Faerie
Baelia, to the villagers was a heroin. She had saved them from an attack by an evil Faerie long ago and they were forever in her debt.
by frostedfalcon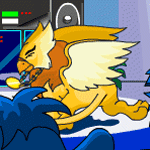 The King's Problem
The speaker came on. "Will tonight's competitors for the weekly dancing competition come to the dance floor, please!" it boomed.
by poy222
The Vullard's Claw
"Doddering old fool!" Ezanna spat, dusting himself off irritably. "Can't you watch where you're going?"
by battlesunn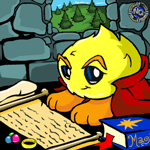 The Wizard's Apprentice
"I am famed for my healing spell, Lupe. I am the only wizard in Neopia who knows how to perform a healing spell. Travellers come from far and wide for me to heal them. I think I know when someone is injured."
by too_kule
Headlines
"The Capture Of The Grey Faerie" by frostedfalcon - The village has got to be somewhere around here. Maybe we're looking in the wrong places? The Grey Faerie is hardly going to leave the village somewhere for us to find, is she?... more>>


Other Stories
---
---
---
---
---
---