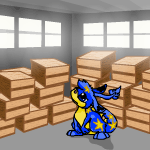 Everyone was used to Nianso DreamWish being out late. However, when dinner grew close and there was no sign of the dragon-winged starry Zafara, MiracleStar started to get worried.
by child_dragon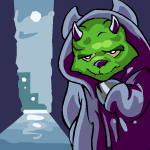 Lost in the Desert II: Part One
The alley just got more narrow and slanted downward as the Ixi tugged at her body in silence. In just a few minutes, they arrived at a dead end.
by smileyface12_5690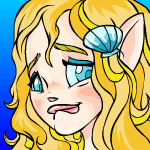 Sloth's Assistant: The Water Faerie
"Now, I called this meeting on behalf of the Hidden Tower. Now I know everyone works at the Hidden Tower in shifts, but it appears one Faerie has been stealing!" All the faeries had shocked looks on their faces.
by wonderful_aishas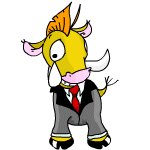 Agent 00 Hog knocked on the door of the home where the witness lived. An island Kiko answered the door, as suspected.
by poy222
Headlines
"Enti's First Day" by starhamster42 - The only reason there's a position open left for you to take is 'cause the last teacher ran out of the building screaming something about Magtiles with sharp pointy teeth, turned the corner, and never came back... more>>


Other Stories
A Shoyru Story
I am just one anonymous green Shoyru in a sea of used and neglected pets.
---
Dark Betrayal
I was awoken that day by Grundos carrying VirtuPet energy sabres. I had no idea where they were taking me but I figured it couldn't be good.
---
A Neopinglish Dictionary
Here is a dictionary of Neopinglish to help you understand what everyone is SAYING, even if what they are DOING still makes no sense whatsoever.

by stoneman3x
---
Guide to Storytelling
Two paragraphs had already been entered, so being the imaginative type I was, entered this really weird story with lots of twists and turns. I submitted it and then waited.

by ginger23456
---
---
RagnaKrawk
Just when you thought it was safe to play with your smelly petpets.

by magus
---