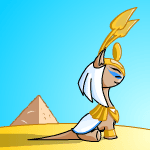 Back in Time: The Lost Desert - Part Three
We spotted the rainbow that led to Neopia Central and ran in. It caused quite a commotion; we were the first desert Aisha and the first desert Grarrl ever in Neopia.
by leb388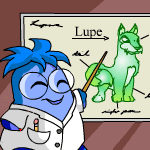 Chia Dumplings in Cobrall Stew: Part Three
Al dug through his pockets until producing two tiny vials of healing potions, emptying them into Soupaw's mouth.
by al_the_chia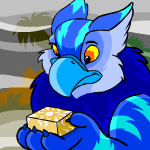 Dragonmist: Part Seven
 The monster was standing further into the shadows, the dappled light streaming through the leaves in the trees.
by jenjen26785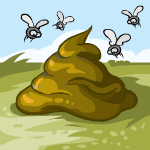 Dungism: Part Four
Leb388 screamed and took out the radish bow she had been hiding in her jacket. She hit Mr. Shankly with a radish, but he only laughed maniacally.
by leb388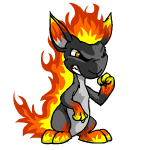 How I Helped Destroy Neopia: Part Ten
The ten minutes I spent walking down the streets of Krawk Island were even more revealing of the panic everyone was in because of Fyora's kidnapping.
by hippiesoul
Indiana Jub and the Wooden Spoon: Part Three
The rickety door creaked open, revealing the shadowy interior. With a sigh and a roll of his eyes, Jubby walked into the hut.
by barrelofmalkies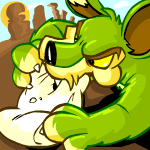 Luperusse in Tyrannia: Part Two
They reached the mailbox, which had a lovely rowzez flower growing around the post. Sharon opened the mailbox and found...
by twayblade807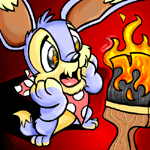 Never Get a Paint Brush For a Lupe: Part Two
He was gone before the dust he kicked up had settled. I felt really stupid standing there without a pet, but luckily for me the feeling wasn't a new one.
by stoneman3x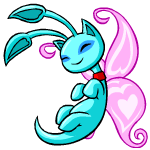 Second Chances: Part Three
After sitting for a while with no inspiration whatsoever, I decided to write a letter to Omni.
by polayo
The Air Faerie's Sword: Part Four
"Unfortunately, if you don't find my item within the time limit, then I'm going to put you right back on the easy quests! Interested??"
by twayblade807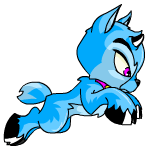 The Cookie Sellers: Part Two
"Thirty Packages?!" I asked, breathless. "You think that many customers are going to come and buy a cookie for 5 Neopoints?!" I raged.
by squieshie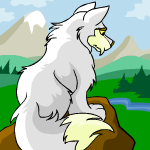 The Legend of the Lupe: Part Two
He crept out of his room and up the stairs silently, trying not to alert the intruder in the process.
by bluescorchio104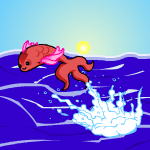 The Return of Triano: Part Three
I gulped and glared at the Krawk I now loathed. "All right, you can have Krawk Island. It would be of little use to me, anyway."
by flipp_garuda