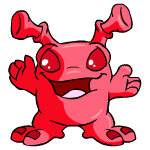 101 Reasons Not to Feed a Floud a Carrot Short
The lump growled and shuddered, opening two red eyes and what might, under certain circumstances, be considered a mouth.
by loveablepet2007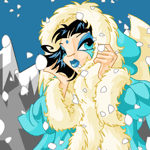 A Different Faerie
"Yes!" I cried. "That's what I want. That's what I've always wanted!"
by tdyans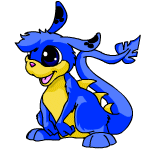 Chaotic_Paradox and the Petpet
We burst in the door, and Chaos raced around like a kid in a Chocolate Factory. Or a Zafara in a Petpet store.
by bluescorchio104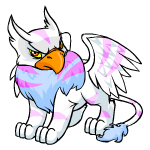 Eair the Labbie
"And your pet is now a girl!" Zappy proclaimed.
by child_dragon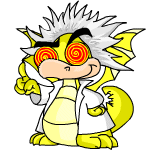 Evil Professor Scorchio
"Come on, up on your feet. That wasn't too bad, don't be a child about it."
by trinity1986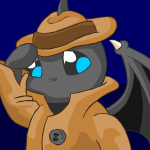 From the Case Files of Dark Night: Dark and the Secret Service
"Mr. Dark Night I presume?" he questioned, adjusting his black tie.
by 2hot4u181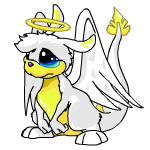 Lord Angel
And this small, happy kingdom that did not look like Meridell in any way was ruled by a just and noble Christmas Zafara who went by the name of Lord Angel.
by wotan_anubis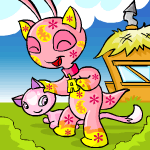 Magnolia Meets Super Korbat
It was times like these when she would rather be at home, curled up by the fire with a book, and Sys-op, her pink Kadoatie, of course.
by peachifruit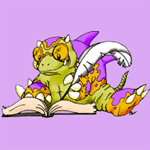 Memoirs of a Turmaculus
Ah, to be young again, and have the whole world lie before me full of wonders yet to be discovered!
by shidi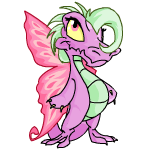 Mercenary: Kaylorra
"No. I can handle this. Now leave me alone," Kaylorra hissed bitterly, hurling the paper on to the table and gathering her gear.
by averyangryshaylir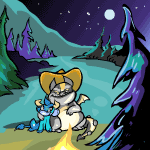 Rancid Rex Rides Again
It was a star-studded night in the dry, vast valley of sand and dehydrated suffering that only the rowdiest of Kaupeople called home.
by al_the_chia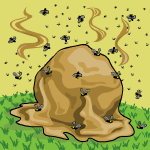 The Dung Hero
Thank you and good night.
by hippiesoul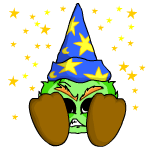 The Jubjub Quest
Kryzx was sitting in Joan, her rocking chair, reading "My Personal Accounts on How I Took Over Neopia" by Hubrid Nox.
by kryzx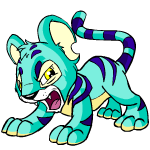 The Koug Chronicles
Since no one really liked Koug that much, especially the Tiki Tack Man...
by beatlechic03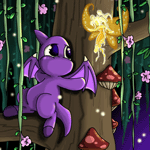 The Phantom Healer
Most Neopets coveted the little faeries for the blessings they could give. To Antikia, they were just friends.
by in_the_shadows_light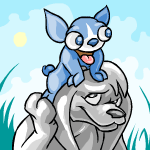 The Spardel That Knew Astrophysics
Spardel's brains react so slowly to pain, that it actually took Meatball a full minute to notice the hot Borovan slowly seeping into his fur.
by ritikira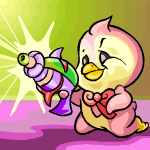 The Story of Boochi
He turns innocent, unsuspecting NeoPets into infants. But what's the story behind this master of the baby ray gun?
by ridergirl333