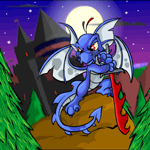 I cannot even begin to explain how alone I am. No one can possibly understand what it means to be the Essence, the embodiment of Neopia.
by child_dragon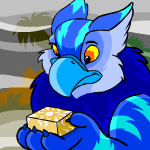 Something was clouding his thoughts. Clouding his mind. Making him...uncomfortable. Wary. Afraid. This was not the first time he had experienced this feeling.
by jenjen26785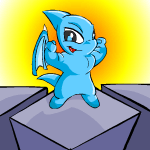 Oh yeah. I haven't introduced myself. I am Gohan_super2001, a blue Shoyru. I am 15 years old and I live in Neopia Central. I am the only Neopet living with my mom.
by flamehead2k214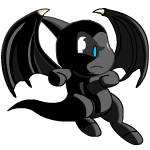 The Legend of the Shadow Shoyru: Part One
Nymsese the Shoyru was a dark figure, painted Shadow, with a compatible disposition...
by ditzydarlin
Headlines
Darigan vs. Meridell: Manipulation and More Manipulation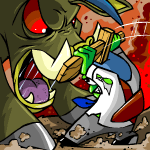 As I write this, the waves of attackers in the Darigan vs. Meridell war are becoming ever stronger. Meridell's crumbling lead has forced King Skarl himself to take the field in defence of his kingdom. The tightening of the Darigan noose is continuing, and the once proud nation of Meridell shudders... more>>
Other Stories
A Change of Heart
Up until a few months ago he'd lived in the forests of Meridell in a small band of friendly Ixi that gathered herbs for medicines.
---
---
---
---
---
---